Vitreo Retina Society of India
website: http://vrsi.in/
Delegates

Raja Narayanan, MD
(403) 061-2607 (Office)
L. V. Prasad Marg, Banjara Hills
Hyderabad, 500 034 , IN
narayanan@lvpei.org

Cyrus M. Shroff, MD
(114) 651-0100 (Office)
A-9, Kailash Colony
New Delhi, 100 048 , IN
cyrus_shroff@hotmail.com


About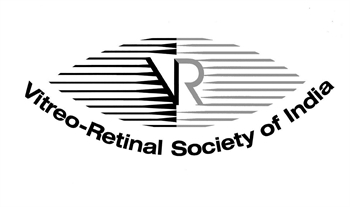 The Vitreo-Retinal Society of India (VRSI) was founded in 1992 by a small group of 20 vitreoretinal specialists. That year, the Society's first official meeting was held in New Delhi prior to the Golden Jubilee Conference of the All-India Ophthalmological Society.
VRSI was registered as a society in 1993, and is headquartered in Kerala, India. Over the last 20 years, VRSI has expanded to include more than 500 vitreoretinal specialists; more than 90% of India's practicing vitreoretinal specialists are life members. The majority of members actively participate in the annual conferences.
VRSI invites ASRS members to participate in its newsletters, conferences, and other future ventures. The Society envisions a relationship of mutual benefit for the ASRS and VSRI, to share clinical expertise, solve clinical challenges, and exchange novel techniques and ideas for enrichment of research and development.
For more information on VRSI, visit www.vrsi.in.