Join the American Society of Retina Specialists
Thank you for your interest in joining the American Society of Retina Specialists (ASRS), an organization representing more than 3,000 retina specialists worldwide. The mission of the ASRS is to provide a collegial open forum for education, to advance the understanding and treatment of vitreoretinal diseases, and to enhance the ability of its members to provide the highest quality of patient care.
Join ASRS to enjoy the many benefits of membership.
Complete applications are reviewed by the ASRS Credentials Chair and sent to the Board of Directors for review on a monthly basis. New members are inducted after each review.
---
Membership categories

Physicians
Practicing Retina Specialist - Regular or International Member

Retina Fellow-in-Training (FIT) or International Fellow-in-Training (INT-FIT)
Apply for physician membership now
---
Associates
Apply for associate membership now
---
Practice Administrators
Practice Administrator Membership

Physician Membership required to enroll a PA
---
2020 Dues Rates
Membership dues are set by the ASRS Board of Directors and will be invoiced upon acceptance into the Society. In order to remain active in the ASRS, dues must be renewed on a consecutive year-to-year basis.
Early Bird

On or before January 30

Regular

After January 30

Regular Member
$525
$550
International Member
$425
$450
FIT and International FIT Member
$0
$0
Special rate for new international members
$250
$250
Practice Administrator Member
$100
$100
---
Benefits of Membership
As the world's largest retina society, the ASRS offers an unparalleled global network of leading retina specialists, world-class meetings and resources to help members stay at the forefront of developments in the field and delivery of highest quality care. Members have exclusive access to an array of products, services and publications. Here's is a sample of member benefits.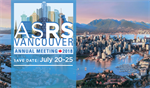 Annual Scientific Meeting: The year's premier retina event attracting vitreoretinal specialists from across the globe for networking and a multi-faceted educational program featuring expert presentation on state-of-the-art retina techniques and clinical breakthroughs, expert panels, 3-d surgical video presentations, a vast clinical poster display, industry exhibits and more.

Annual Business of Retina Meeting : This highly anticipated annual event is designed for retina physicians and administrators to gather information and transformational strategies for boosting practice efficiency and success in the increasingly complex health care environment.
Therapeutic Surveillance Activities: ASRS collaborates with the FDA and CDC to investigate reported adverse events and to notify members about relevant FDA MedWatch alerts.
Continuing Medical Education: ASRS is accredited by the Accreditation Council for Continuing Medical Education (ACCME) to provide medical education for physicians. ASRS offers many CME opportunities including our Annual Scientific Meeting, the Business of Retina Meeting, and a series of live and enduring educational webinars, featuring leading retina specialists weighing in on a wide range of topics.
ASRS.ORG Experiential and Learning Resources: Members learn about cutting-edge retina techniques and best practices through online virtual resources including:

Spotlight Cases: Each compelling retina case includes a history, explanation of the diagnosis and treatment.
Innovative Retina Surgical Video Series: A rich library of surgical videos that demonstrate surgical approaches, techniques and principles.
Surgical Retina Video Learning Library: This series of educational videos offers fellows and those new to practice with a bird's-eye view and expert instruction on some of today's most common retina procedures.

Retina Image Bank: A vast open-access library of more than 22,000 unique and downloadable retina images.
Annual Meeting Archives: A clinical treasure trove featuring enduring scientific meeting content from presentations and posters to papers on demand.
Best Clinical Retina Practices: The ASRS is committed to helping members maintain excellence in practice and patient care. Best Clinical Retina Practices is a growing collection of statements offer definitive guidance on what the Society deems to be the current gold standard for clinical retina practice.
PAT Survey: The annual Preferences and Trends Survey (PAT) measures member preferences on a wide range of medical, surgical and socioeconomic topics and allows participants to benchmark themselves against their peers in real time. Members are eligible to participate and to receive survey results. ASRS also offers the Global Trends in Retina Survey examining retina practice trends worldwide.
Publications: ASRS provides first-class publications to keep members well informed about developments impacting retina from socioeconomic and regulatory issues to advances in retina science and practice.
Journal of VitreoRetinal Diseases (JVRD): ASRS's official peer-reviewed scientific journal provides a trusted resource for the highest-quality research and clinical information in the rapidly evolving field of retina. JVRD is published online and in print 5 times a year and is a benefit of membership.

Retina Times: This 5-time-yearly print publication covers the latest clinical trials, research, and technology updates, ASRS news and meeting plans, as well as socioeconomic issues and international news.
Retina News & Alerts: Retina FYI is a weekly e-update on Society activities, programs, evolving legislative, regulatory and practice issues. Late-breaking news is communicated to member through timely e-blasts alerts.
Find a Retina Specialist: As a service to the general public, ASRS offers the online Find a Retina Specialist directory to help patients find retina specialists in their geographic areas. Inclusion in the online directory is reserved for ASRS members who opt to participate.
Advocacy Initiatives: ASRS serves as the voice of retina, advocating inside the 'beltway' and beyond on behalf of retina specialists and their patients on an array of legislative and regulatory issues as well as third-party payer issues.
Customize Your Membership: Through ASRS membership sections -- Early Career; Women in Retina; Fellow-in-Training; Fellowship Directors; International and, Practice Administrator -- members can tailor their experience with programs, resources, networking events, grants/scholarships geared toward their specific interests, career levels and needs.