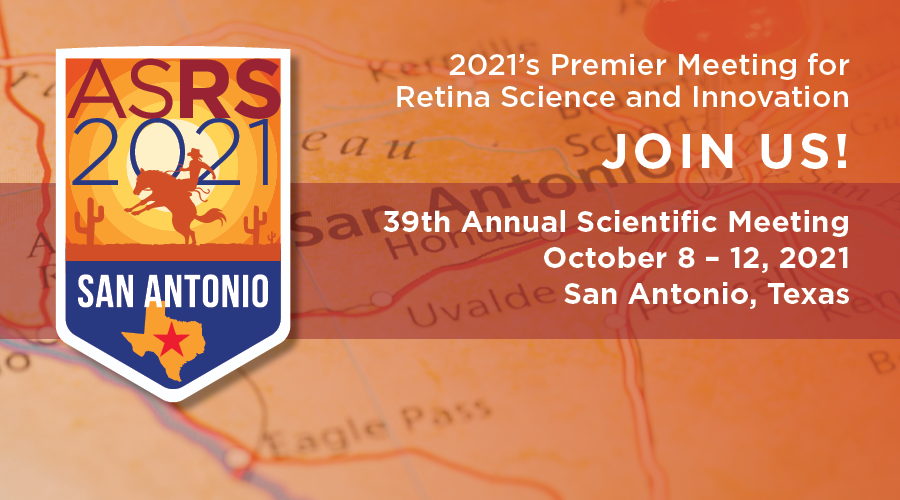 ASRS has BIG Plans for the 39th Annual Scientific Meeting
They say that everything is bigger in Texas – so where better to host our big retina reunion -- the ASRS 39th Annual Scientific Meeting!
Please mark your calendar and plan to join the ASRS and your retina colleagues Friday afternoon, October 8 through Tuesday, October 12, 2021 at the JW Marriott San Antonio Hill Country Resort and Spa.
This beautiful, all-inclusive resort in an idyllic setting will maximize safety and convenience for all attendees, with generous sleeping and meeting accommodations to allow for social distancing measures. ASRS will be the main meeting in residence during this time period. The Marriott and the ASRS will follow CDC guidelines.
In addition to a very welcome and much-awaited return to our usual collegial and collaborative in-person gathering, the Society looks forward to delivering opportunities for networking, lively exchanges of ideas and perspectives, and a dynamic program featuring world-class experts offering innovations in retina science, clinical practice and surgery. From practical pearls to futuristic ideas, the ASRS will have it all for you in San Antonio.
We look forward to welcoming you to San Antonio in October.
---
Planning for the ASRS in-person Annual Meeting, October 8-12, 2021 in San Antonio, Texas, is underway. Over the coming months, the Society will be closely monitoring COVID-19-related updates and guidance from the Centers for Disease Control and Prevention, the Texas Department of State Health Services and the San Antonio Metropolitan Health Department, as well as information on travel and hotel safety. The Society will be sure to contact registrants immediately in the event of any unanticipated changes.