Annual Meeting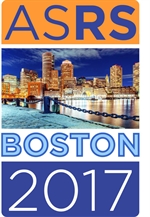 Save the Date!
2017 Annual Meeting
August 11-15

Boston, MA
---
ASRS 35th Annual Meeting
Boston, Massachusetts
Dear Colleague,
I look forward to the opportunity to welcome you to the 35th Annual Scientific Meeting of the American Society of Retina Specialists in Boston, Friday, August 11th through Tuesday, August 15th. This meeting has earned a reputation for being a dynamic educational forum for the global retina community, fueled by cutting-edge contributions from pioneering retinal specialists and international thought leaders. Our 2017 program takes this to a new level.
This year's meeting, at the Hynes Convention Center, will feature the educational and networking opportunities you have come to enjoy, including an unparalleled lineup of scientific sessions, the compelling retina case conferences, an array of papers "on-demand", posters, and the popular film festival. The meeting highlights numerous panel discussions designed to stimulate lively discussion and we will be showcasing captivating 3D videos on dedicated kiosk monitors for you to enjoy at your leisure.
Our meeting program kicks off with a sampling of premier instructional courses on Friday, August 11th from 1:00-6:00 PM with additional courses scheduled on Sunday, August 13th and Monday, August 14th. When making your travel arrangements, please plan to arrive by noon on Friday to enjoy these courses and a spectacular Welcome Reception at the beautiful and historic Boston Public Library.
This year's Gala Dinner will be held on Tuesday evening, August 15th at the elegant Boston Park Plaza. GUARANTEED TO BLOW YOUR MIND -- this is a Gala Dinner not to be missed! So make sure to mark your calendar and consider these must-attend events when making travel arrangements.
Please join us for the 35th ASRS Annual Meeting for a rich educational experience that will allow you to cultivate relationships with colleagues from around the world and learn about the latest developments in retina, while enjoying all that Boston has to offer.
I look forward to seeing you in Boston.


Best regards,

John S. Pollack, MD
Program Chair and President-Elect