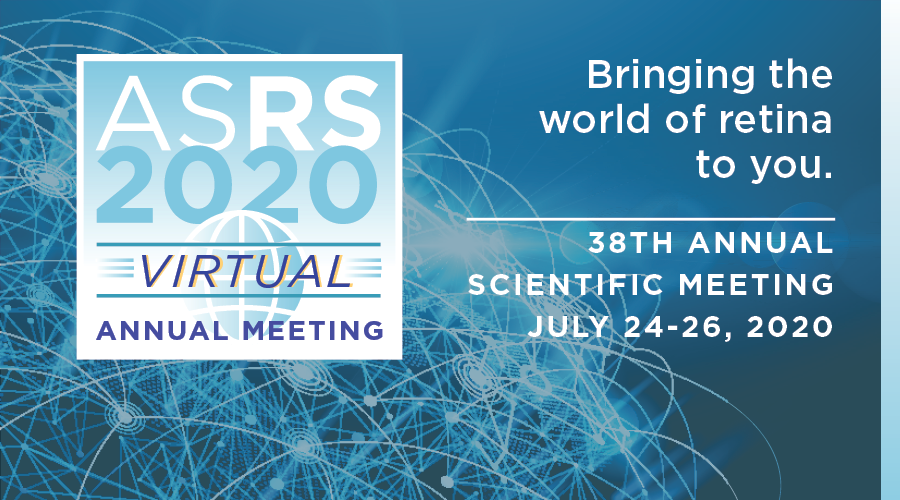 2020 Annual Meeting
Continute to enjoy the virtual 38th Annual Scientific Meeting!
---
Meeting Coverage
Members are invited to visit the meeting library to view meeting coverage, including Updates from the Field presenter interviews, Ready, Set, Retina daily updates and our Top 10 Poster Winner overviews!
---
Meeting Attendees Can Access ASRS 2020 Content on Meeting Platforms Until November 1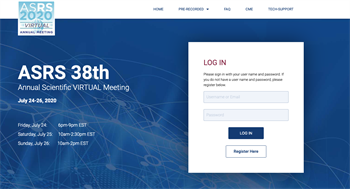 Live Meeting Platform (login in with ASRS username and password: asrsvirtual2020)
Visit the 2020 Live Meeting Platform for recordings of the live panel discussions, Updates from the Field and the Virtual Exhibit Hall.
Be sure to visit all of our booths to receive a free Yeti tumbler.
*Please note: the Virtual Exhibit Hall tracks attendee visits and ASRS will notify those who qualify for a tumble.
---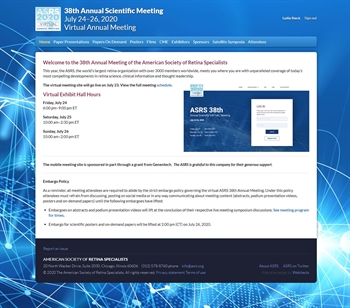 Mobile Meeting Site (login with ASRS username and password)
The Mobile Meeting Site also offers recordings of the live meeting panel discussions, as well as abstracts, presentation videos, papers on demand, posters, films, exhibitors list, CME, satellite symposia, and attendee list.
The site is compatible with all modern browsers and across all computer platforms.
CME
Click here to claim your CME for the 2020 Annual Meeting.