About Us
The American Society of Retina Specialists is the largest retinal organization in the world, representing over 3,000 members in all 50 US states, the District of Columbia, Puerto Rico, and 59 countries. The Society serves as a national advocate and primary source of clinical and scientific information and education for its members.
---
Our Mission
The mission of the American Society of Retina Specialists is to provide a collegial open forum for education, to advance the understanding and treatment of vitreoretinal diseases, and to enhance the ability of its members to provide the highest quality of patient care.
---
Our History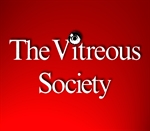 The Vitreous Society was founded in 1982 to provide an open, egalitarian society that would promote camaraderie among retina specialists and free exchange of information. The Society operates on a philosophy that promotes 5 key attributes: inclusiveness, education, research, fellowship, and service.

Renamed the American Society of Retina Specialists in 2002, the Society continues its work to position its members at the forefront of this quickly-evolving field. Members benefits include world-class meetings and publications built around leading scientific discovery and thought leadership, as well as innovative learning experiences and a global network of peers.
Read more about the founding of the ASRS as told by founder Jerald A. Bovino, MD