Awards
The American Society of Retina Specialists presents several awards each year to recognize excellence and innovation in the field.
2017 Recipients
The Founders Award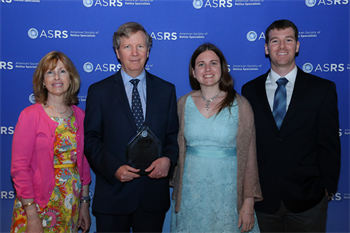 The 2017 recipient, John T. Thompson, MD, is Assistant Professor at the Wilmer Institute of the Johns Hopkins University, Associate Clinical Professor at the University of Maryland, and a Partner in Retina Specialists in Baltimore.
---
ASRS Presidents' Retina Young Investigator Award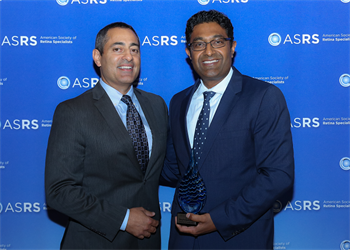 The 2017 Young Investigator Award recipient, SriniVas R. Sadda, MD, is the President and Chief Scientific Officer of the Doheny Eye Institute, the Stephen J. Ryan – Arnold and Mabel Beckman Endowed Chair, and Professor of Ophthalmology at the University of California – Los Angeles (UCLA), David Geffen School of Medicine.
---
22nd Annual Gertrude D. Pyron Award and Lecture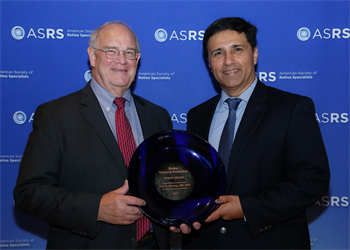 The Retina Research Foundation's Gertrude D. Pyron Award was presented to Paul A. Sieving, MD, PhD, director of the National Eye Institute (NEI) of the National Institutes of Health (NIH), where he has served since 2001.
---
Apple Crystal Award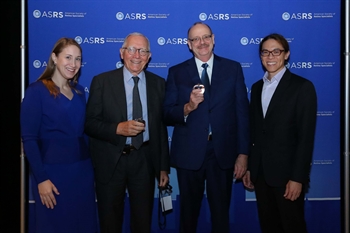 The Crystal Apple is a special recognition that is presented to an ASRS member who has gone to great lengths to advance the education and professional development of young vitreoretinal specialists. In addition to receiving the award, each year's recipient also presents a distinguished lecture during the Early Career Section's Annual Meeting luncheon. In 2017, the award went to Lawrence A. Yannuzzi, MD and James C. Folk, MD.