Coding and Documentation
ASRS keeps retina practices ahead of the curve by providing hands-on assistance and educational resources to members regarding:
Coding Resources
ICD-10 Coding
Reimbursement and Coverage Updates
Business of Retina
Medicare Audits
---
Coding Resources
Proper coding and claim submissions are key to your overall financial success. ASRS provides retina-specific coding updates for members. Use ASRS resources to learn about coding changes and to assure you are properly accounting for the services you provide to patients.
Additional Resources


---
ICD-10 Coding
On October 1, 2016, ICD-10 codes went into effect. CMS continues to refine its national and local coverage determination guidance to incorporate new ICD-10 codes and remove duplicates. ASRS is actively monitoring changes and seeking technical corrections when necessary to ensure proper diagnoses codes are included for coverage.
---
Reimbursement and Coverage Updates
As payors implement rigid payment rules, ASRS stands on the front line to protect patients and physicians from coverage policies that limit patient care. ASRS expert physician leaders and staff provide comments to CMS, Medicare Administrative Contractors (MACs), and private third-party payors to help shape policies.
If you want to be more involved in addressing coverage issues, or you have questions, concerns or challenges with reimbursement, please contact monica.horton@asrs.org
---
Business of Retina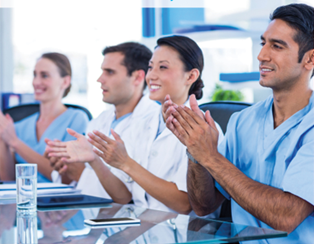 The Business of Retina meeting is a unique gathering of retina specialists and administrators of vitreoretinal practices designed to help them run successful practices in the increasingly complex medical environment.
Sessions cover:
Information on emerging practice trends
Coding updates
Regulatory developments
Transformative business principles
Topics such as reimbursement, human resources, investments and more.
Recent Business of Retina Highlights
Join us for the 22nd Business of Retina Meeting! See details here >>
---
Medicare Audits
CMS recently announced that Medicare Administrative Contractors (MACs) will no longer randomly flag and challenge claims. Rather the MACs' strategy will be more targeted, focusing only on providers/suppliers who have the highest claim error rates or billing practices that vary significantly from those of their peers.
CMS' newly refined "Targeted Probe and Educate" (TPE) program will involve 20 to 40 pre-pay claims followed by one-on-one, provider-specific education to address errors. Providers with high error rates after round two will continue to a third and final round of probe reviews and education. Providers/suppliers with continued high error rates after three rounds of TPE may be referred to CMS for additional action, which may include 100% pre-pay review, extrapolation, referral to a Recovery Auditor, or other action.
In fall of 2017, MACs began to move toward a targeted audit strategy, but there are multiple Medicare payment review entities all with different audit approaches. The below chart provides a summary of their roles.
Claim Selection

Volume of Claims

Purpose of Review

Comprehensive Error Testing Rate (CERT)

Random

Small (Approx. 50,000)

To measure incidence of improper payments

Medicare Administrative Contractors

(MAC)

Targeted

20-40 cases x 3 rounds

(60-120 cases)

To prevent future improper payments

Recovery Audit Contractors

(RAC)

Targeted

Variable based on number of claims with improper payments for this provider

To detect and correct past improper payments

Zone Program Integrity Contractor (ZPIC)

Targeted

Variable based on number of potentially fraudulent claims submitted by provider

To identify potential fraud

Office of the Inspector General (OIG)

Targeted

Varies based on the focus of the OIG audit

To identify fraud and improper payments
Related Articles
Some content on this page is restricted to access by members only.