Patient Stories
Retinal disease affects millions of Americans, young and old, from all walks of life. Read on to learn firsthand how patients with retinal conditions have thrived with the help of their retina specialist.
---
Iconographer Continues Her Vocation with Help of Retina Specialist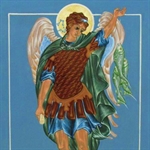 Ginia is a world traveler and artist who hasn't let age-related macular degeneration (AMD) slow her down. She credits her retina specialist with helping her "continue a productive and thoroughly satisfying life."
---
Eye Care Exec Partners with Retina Specialist to Overcome Retinal Detachments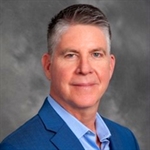 When David's eye began filling up with "snow" during a presentation, he feared he would lose his vision but teaming up with a retina specialist helped safeguard his sight.
---
Retina Specialist Saves Young Father's Sight After Complications Due to Diabetic Retinopathy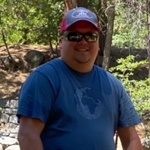 Erik had always coached his son's baseball team, but when complications from diabetic retinopathy affected his vision, he found himself on the sidelines. Thanks to his retina specialist, Erik's back to coaching baseball and enjoying life with his family.
---
Nurse Can Work, Drive Again After Retina Specialist Saves Her Sight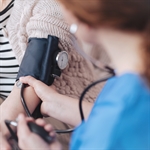 Since her mid-20's, Patricia had suffered impaired vision from uveitis, or inflammation of the eye impacting areas of the retina. After experiencing a dislocated lens after cataract surgery, she didn't think she'd see well enough to read, work or drive ever again. That's until she found a retina specialist who went above and beyond to help change her life for the better.
---
Family History of AMD Spurs Early Diagnosis for Retired Teacher
Liz credits knowing the risk factors and symptoms of AMD and seeking early treatment with saving her sight. Liz remembers her aunt arranging the furniture in her home so she could navigate through each room by counting steps and feeling for furniture and doorways. Her aunt, mother and other relatives had AMD and this family history meant she was at higher risk of developing the condition.
---
Retina Specialist Helps Ballroom Dancer Stay on the Dance Floor Despite Wet-AMD Diagnosis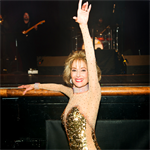 Karen has always made her health a priority, keeping physically fit through recreational and competitive dance and making sure to schedule regular check-ups with doctors including yearly eye exams. With a family history of AMD never far from her mind, she partnered with a retina specialist to get the expert care she needed at the first sign of symptoms to help preserve her vision.
---
Expert Retina Care Puts Truck Driver Back on the Road After Retinal Detachment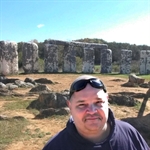 Good vision is a requirement for Thomas' job as a truck driver, so losing the vision in one of his eyes with no warning left him fearing his career–and life as he knew it–had changed forever. But treatment by a skilled retina specialist gave him hope, and restored his sight.
---
Lavender Farmer Embraces Low Vision Support, Thrives After Recurrent Retinal Detachments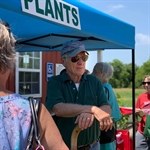 Despite vision loss after recurrent retinal detachments, Jack is still tending 6,000 lavender plants on his family's farm and continuing his volunteer commitment reading magazines and recording programs for blind, visually impaired, and print disabled individuals thanks to expert care from his retina specialists and low vision aids.
---
Musician Back on Stage Thanks to Expert Treatment by Retina Specialist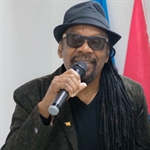 Even with a hectic touring schedule, Glen did his best to manage his diabetes. When diabetic retinopathy symptoms appeared, he contacted a retina specialist right away for specialized treatment that preserved his vision so he could continue recording albums and performing across the globe.
---
WWII Vet with AMD Forced by Insurance to 'Fail First' Before Receiving Sight Saving Treatment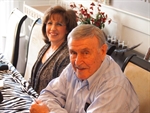 At 98 years old, World War II veteran Jack H. went from working and using the computer to being diagnosed with age-related macular degeneration (AMD) and barely able to see from his right eye. Jack's retina specialist suggested eye injections with a specific drug, but his insurance company required him to try, and fail with, a cheaper drug for 3 months, a process called step therapy. Jack's daughter Linda shares the story of advocating for her Dad, and encourages others to speak out against this harmful policy.
See Jack's Story: Patients First not "Fail First" A Step Therapy Story
---
See for a Lifetime: Ferne's Story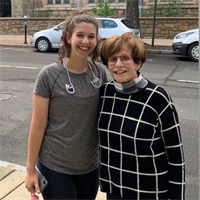 When complex vision issues threatened Ferne's quality of life, she sought out expert retina specialist care. With ongoing treatment and partnership with retina specialist Dr. Timothy Murray, Ferne is back to her active lifestyle including spending quality time with her grandchildren.
Watch See for a Lifetime: Ferne's Story
---
Expert Care by Retina Specialist a Game Changer for Chicago Sports Fanatic with DME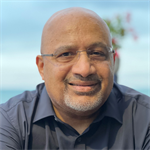 When Joe's eyesight worsened after being diagnosed with diabetic macular edema, he knew he had to make his health and caring for his retinal condition a priority or he risked missing out on one of his favorite things in life, watching his beloved Chicago sports teams.
---
Retina Specialist Identifies Urgent Medical Condition, Saves 93-Year-Old Grandmother's Life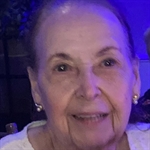 Concerning vision issues led Maria to visit a retina specialist, but a check of her vitals spotted a life threatening issue in time to save her life.
---
Despite Delays in Care Due to COVID, Retina Specialist Helps Patient with Distorted Vision from Macular Hole Regain Active Lifestyle
Jose noticed some discomfort in his left eye. Initially, he attributed it to a previously diagnosed posterior vitreous detachment (PVD) which had never before caused symptoms. As time passed, the vision issues in his left eye slowly got worse, and a retina specialist identified a macular hole and other issues that required multiple procedures but saved his sight.