Retina Health Information and Fact Sheets
A healthy retina is necessary for good vision. The eye is composed of light-sensitive cells connected with nerve fibers that allow light entering the eye to be converted to nerve impulses that reach the brain. The amount of light entering is controlled by the iris and is then passed to the retina. The retina is a thin membranous lining at the back of the eye.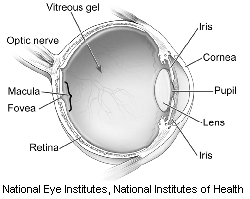 It is this light-sensitive nerve tissue that controls how images are viewed. The images are focused here and converted to electrical impulses which are carried to the brain by the optic nerve.
Diseases and conditions of the retina
To examine the retina, an ophthalmologist will dilate, or widen, your eyes during a comprehensive examination using eye drops. A retina specialist then uses a special magnifying lens to exam your retina. The dilation will reverse after several hours.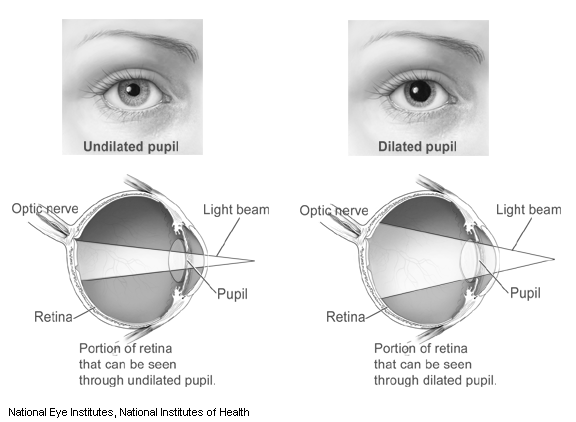 ---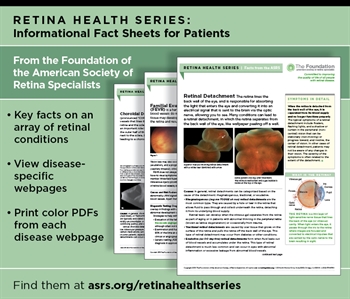 Learn About Retinal Disease Using the Retina Health Series
The ASRS Foundation's Retina Health Series offers a collection of webpages with understandable facts about causes, symptoms, risk factors, diagnostic testing, treatment, and prognoses of an array of retinal conditions. Each webpage also offers a printable PDF fact sheet for your convenience.
Check out the series by selecting from the Retinal Diseases dropdown menu on the right side of this page.
How to Get Copies of the Fact Sheets
Individual fact sheets can be printed directly from their diseases-specific webpages using the PDF provided at the top of each page. Select titles are now being offered in large-print and Spanish.

ASRS members who would like to order larger quantities for distribution to patients are invited to use the button below to visit our fact sheet marketplace. Other organizations wishing to order quantities of fact sheets should email lydia.steck@asrs.org for further information.


---
Public Awareness Posters Raise AMD Awareness Nationally

The Foundation has developed and distributed "Got AMD?" public awareness posters to cast a light on age-related macular degeneration (AMD).
Since their release in February 2013, ASRS has mailed hundreds of posters to member practices, senior citizens facilities, low-vision rehabilitation clinics, community health centers, and Veterans Administration facilities across the country—all by request!
This eye-catching 2-poster set demonstrates the distorted vision of someone living with AMD and encourages people to get an examination or seek treatment.