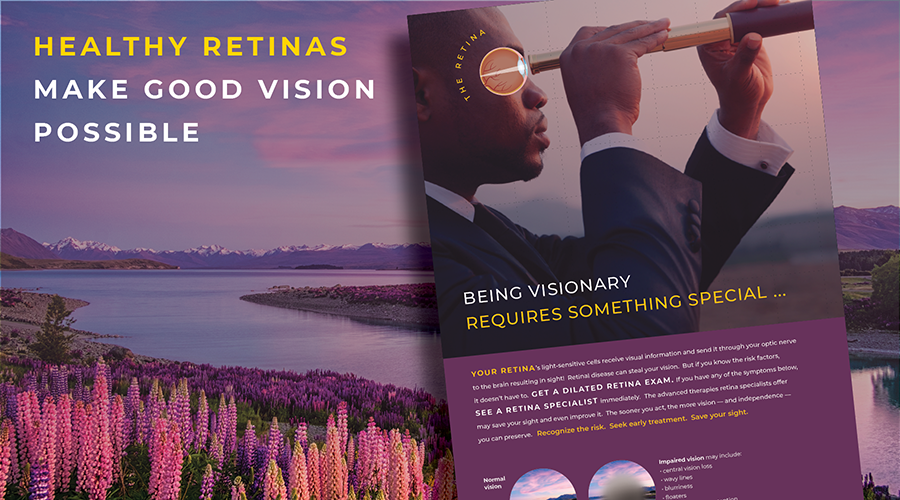 Retina Health Poster
How can we help?
Your clear view of the world relies on healthy retinas. Learn how to care for your retinas to protect good vision. View, download and order print copies of our retina health poster today.
---
The Foundation of the American Society of Retina Specialists is pleased to provide educational tools and resources for the public and patients diagnosed with retinal conditions, as well as information on the important work of retina specialists in preserving sight.