Reimbursement for Medicare Part B Drugs
ASRS is advocating for:
Fair and adequate reimbursement for Part B drugs
Removal of the cost of Part B drugs from Physician Compare and other value/comparison tools until apples to apples comparisons can be made
---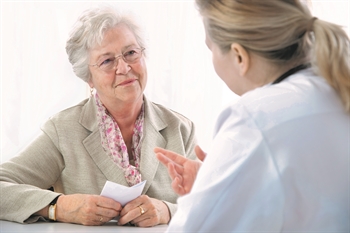 Fair Reimbursement for Part B Drugs Should not Penalize Physicians or Reduce Patient Access


As pressure builds among patients, Congress and the Administration to reign in the cost of prescription drugs under the Medicare Program, physicians continue to get caught in the crossfire. Instead of regulating drug prices, policymakers continue to take aim at Part B reimbursement with proposals to change the payment formula. ASRS is actively advocating to ensure fair reimbursement for Part B drugs for ASRS members thereby preserving patients access to sight- saving drugs administered by retina specialists.
Medicare Part B covers routine medications provided in a physician office or administered in an outpatient setting. Medicare reimburses physicians the average sales price (ASP) of the drug plus an additional 6%. This "add-on" percentage is intended to cover costs associated with procuring, storing, administering, tracking, and obtaining reimbursement for Part B drugs and does not constitute profit. Unfortunately, since Congress instituted across-the-board budget sequestration cuts in 2013, the "add-on" is currently only 4.2%. According to a 2016 ASRS study conducted by Quorum [link], many members, particularly those in small practices and in rural settings, struggle to cover these costs.
ASRS actively opposes policies that would make it more difficult for physicians to administer Part B drugs. In order for physicians to be able to continue to purchase Part B drugs on behalf of their patients, the payment rate must at least cover all overhead costs. If not, patients will be forced to travel to the more expensive hospital outpatient departments to receive monthly treatments.
Base Payment Model on Real-World Cost Data


As proposals emerge for alternative payment structures, the ASRS continues to call for real-world cost data to provide an accurate framework on which to build a truly successful payment model. ASRS presented its Quorum study data (see appendix) to CMS and successfully derailed, along with the AMA and various medical specialties, a proposed CMS demonstration project that would have further cut reimbursement. The Society will continue to support data driven approaches with appropriate incentives to ensure the best clinical care using the most effective drugs. A successful alternative payment system must:
Provide providers incentive to maximize health outcomes and value while reducing costs;
Ensure that payment policies do not compromise quality of care or limit patients' treatment options;
Assess the impact of such payment policies on low-income patients; and
Implement a sufficiently transparent and adequate exceptions process to allow providers to prescribe more-expensive products when medically necessary.
Cost Comparisons Must be Accurate or Eliminated
Since clinical response in individual patients varies among the 3 most commonly used Part B drugs for retinal diseases (i.e., anti-VEGF agents), ASRS opposes cost comparison policies that provide incentives to prescribe the lowest cost drugs without regard for the most appropriate treatment and patient preferences. Retina specialists must be able to utilize clinical judgment and consider the patient's response to a particular drug when selecting the best course of therapy even if that causes them to prescribe the more expensive FDA approved drug. Until these incentives are accounted for or apples to apples comparisons can be made, ASRS is opposed including costs of Part B drugs in any cost assessment or comparison such as Physician Compare.
Retina specialists who buy and bill CMS for expensive injectable medications appear to spend more than retina specialists in academic settings where the reimbursement for drugs is returned to the hospital that purchased the drug even though the physicians may prescribe and administer the same amount. Therefore, meaningful costs comparisons among retina specialists cannot be made. Moreover, Physician Compare does not provide granularity at the subspecialist level to distinguish all retina specialists from ophthalmologists.
There must be appropriate peer comparisons, including at the specialty and subspecialty levels, of services provided and billed, to assess individual provider quality and cost prior to publishing such comparisons for patients. Absent apples to apples comparisons, the data is not truly meaningful to patients and in fact, may be harmful, not only for the physicians, but also for patients who are forced to make decisions that are based upon inaccurate or meaningless data.
---
Comment Letters
---
Advocacy Timeline

Some content on this page is restricted to access by members only.