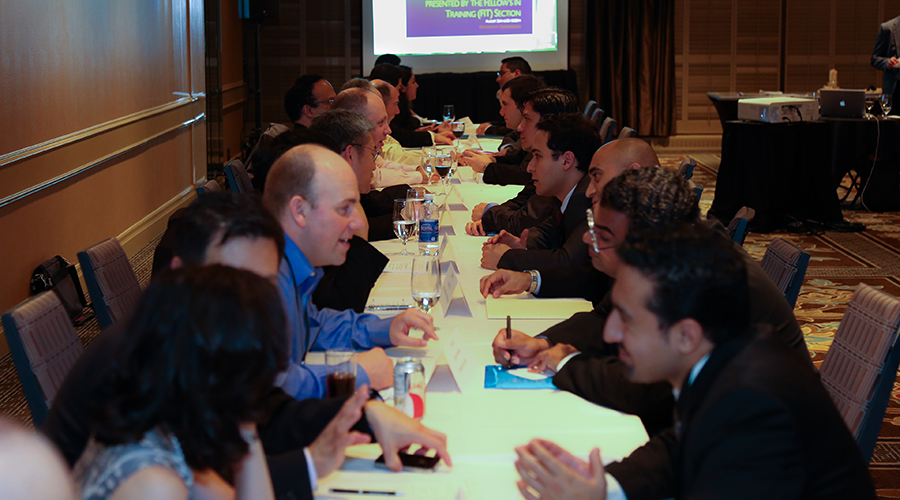 ASRS's membership sections offer members the opportunity to tailor their experience with education, activities, networking and leadership opportunities that are designed to meet their more specific professional needs.
The Early Career Section (ECS) is composed of ASRS members who have been in practice for 7 years or less. Among other benefits of membership, ECS members enjoy a vibrant network of peers, representation on the ASRS Board of Directors through the ECS Board Representative, and a symposium at the ASRS Annual Meeting.
The Fellow-in-Training (FIT) Section includes all ASRS Fellow-in-Training members and International Fellow-in-Training members. The Section is led by two co-chairs and provides fellows with networking, research, and learning opportunities to enhance their training experience.
The Fellowship Directors Section's Training & Education Committee has compiled valuable resources for fellowship directors and fellows in training.
If you are an ASRS member and a fellowship director (or involved in fellowship training), we invite you join the Section to enjoy access to medical and surgical reading lists with PDF downloads of 'must read' retina papers, fellowship teaching webinars hosted by national leaders in vitreoretinal education, our Online Journal Club, and more.
The American Society of Retina Specialists is working to create a strong and vibrant professional network for practice administrators and to provide timely information, education and resources to help RPAs enhance productivity and efficiency, anticipate industry change and manage pivotal practice issues day in and day out.
The Women in Retina (WinR) Section provides a network of peers, a mentoring program, and an annual symposium at the ASRS Annual Meeting for all section members. Automatic inclusion in the WinR Section is provided for all female ASRS members; however, membership in WinR is open to all members.