Problematic Payor Policies
The ASRS:
Opposes prior authorization for FDA-approved drugs covered by Medicare Part B
Opposes step therapy and urges payors to allow retina specialists and their patients to make clinically driven, patient-centered, judicious choices based on each patient's risk factors, clinical appearance, availability of compounded drugs, and financial needs
Opposes arbitrary treatment-interval policies, such as the "28-day rule"
Encourages payors to notify physicians when they develop new or modify existing policies designed to control costs and improve quality
---
ASRS Opposes Payor Policies that Interfere with Appropriate Retina Care
At a time when physicians are focused on efforts to improve patient adherence to plans of care, payor maneuvers to control costs have the potential to delay or interrupt patient care. Short-sighted polices are harshest for ASRS members in clinical settings who treat patients with intravitreal anti-vascular endothelial growth factor (VEGF) drugs.
ASRS supports controlling health care costs and maximizing quality for treating retinal diseases. However, it is unacceptable that broad-stroke policies, aimed at containing costs, interfere with retina specialists' clinical judgment and divert physician time and office resources from sight-saving care.
ASRS believes that most prior authorization, step-therapy and treatment-interval requirements are inefficient, opaque and result in patient care delays. The ASRS takes a multipronged approach to opposing problematic payor policies that includes:
Responding to payor policies at the state and federal levels;
Supporting reform principles; and
Providing practice resources.
---
Prior Authorization and Step-Therapy Updates
In 2017, ASRS joined the American Medical Association (AMA)-led coalition to promote its Prior Authorization and Utilization Management Reform Principles. The multi-stakeholder group, representing patients, physicians, hospitals and pharmacists, supports 21 underlying principles. These principles align with ASRS's prior advocacy efforts and maintain that prior authorization programs could be improved by applying common-sense concepts grouped in broad categories:
Continuity of care;
Transparency and fairness;
Timely access and administrative efficiency; and,
Alternatives and exemptions.
Pushing Back on Prior Authorization
In January 2018, the AMA announced that the America's Health Insurance Plans (AHIP) and Blue Cross Blue Shield Association (BCBSA) signed a consensus statement that takes steps to reduce the administrative burdens and barriers to timely patient care associated with prior-authorization programs. As a supporter of the Prior Authorization and Utilization Management Reform Principles that led the agreement, ASRS continues to encourage health plans to:
Reduce the number of physicians subject to prior authorization through selective application programs;
Regularly review and adjust the services and drugs requiring prior authorization;
Improve transparency and communication regarding prior authorization;
Add protections for continuity of care during health plan or coverage changes; and
Accelerate adoption of electronic standards for prior authorization and improved transparency of formulary information at the point of care.
In 2014, ASRS achieved victories with private payors, including UnitedHealthcare, which agreed to terminate the Part B Specialty Drug Prior Authorization Program for Medicare Advantage members, as well as with Aetna, which rolled back its plan to reimburse physicians below CMS-allowable levels for anti-VEGF drugs. These wins serve as a foundation for ASRS' continued rally against challenges to physician choice.
Click here for the most recent prior authorization activities and updates.
---
Step Therapy
ASRS believes it is inappropriate for any insurer to implement a pharmacy or medical coverage policy requiring off-label use of Avastin before approving use of FDA-approved agents (Eylea and Lucentis), an approach known as "step therapy." ASRS does not endorse step therapy and strongly urges insurers to allow retina specialists to make wise and judicious treatment choices based on each patient's unique risk factors, clinical appearance, availability of compounded drugs, and economic requirements. Despite our opposition, private insurance plans continue to use step therapy to cut costs at the risk of jeopardizing patients' sight. For example:
ASRS signed on to an American Medical Association letter calling on CMS Administrator Seema Verma to reinstate its policy prohibiting Medicare Advantage Plans from utilizing step-therapy models for Part B drugs and look for ways to reduce costs that do not create barriers to appropriate and timely treatment for patients. September 7, 2018
Co-sponsored an Alliance for Specialty Medicine letter that not only urges CMS to rescind its August 2018 memo, but points out that CMS policy as written places insufficient requirements on insurers to ensure that patients are not harmed. September 4, 2018
ASRS and Alliance gained bipartisan support to circulate a "Dear Colleague" letter to US Representatives that urges CMS to review and place tighter restrictions on the prior authorization process for Medicare Advantage plans, which is increasingly being implemented along with step therapy to limit the use of branded anti-VEGFs.
In June 2018, ASRS sent a letter to Blue Cross Blue Shield of Minnesota to oppose step-therapy policies.
In May 2018, ASRS sent letters to Magellan, a benefits management company, and Kaiser Foundation Health Plan regarding their roll-outs of Avastin-first policies.
In April 2018, ASRS sent letters to Blue Cross and Blue Shield of Tennessee and Providence Health Plans to oppose policies that require physicians to use Avastin first.
In 2017, ASRS wrote letters to Blue Cross and Blue Shield regarding its Federal Employee Benefits Program and to Highmark regarding its intravitreal injection medical policies.
In 2014, ASRS sent a letter to Humana to oppose its step-therapy policy aimed at restricting the use of medications to treat age-related macular degeneration (AMD) and other retinal diseases. The letter corresponded with the ASRS Buyer Beware Campaign, an effort to encourage members to discuss step-therapy policy changes with patients enrolled in Humana's commercial plans so they would know their plans had instituted barriers to accessing the FDA-approved treatments vital to saving their sight.
You can view additional letters that ASRS has sent to payors to guide the development of your own letters opposing these policies.
Please contact monica.horton@asrs.org if you have any evidence that an insurance plan is enforcing a step-therapy policy or is restricting beneficiaries' access to Part B drugs or services.

---
Treatment Intervals: The 28-Day Rule
In recent years, several ASRS members have reported that Medicare and health plans have denied payments for anti-VEGF injections administered more frequently than every 28 days. An ASRS member survey found that all three anti-VEGF drugs, when administered more often than every 28 days, were being denied by a variety of payors in different parts of the country. ASRS wrote letters to CMS and Medicare Administrative Contractors (including National Government Services, Noridian, Palmetto, and Wisconsin Physician Service Insurance Corporation (WPS)) strongly opposing arbitrary restrictions for patients receiving injections at intervals less than 28 days.
Despite ASRS opposition efforts, members may experience a data-driven audit if service dates are separated by 25 days or less. As a preventive measure, schedule injections at 28-day intervals to meet all payor requirements. If it's medically necessary to bring the patient back sooner, use this ASRS letter to CMS to support your treatment decision.
---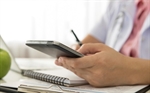 Have you experienced step therapy, denials based on missing prior authorizations, or arbitrary payment policies that limit your payment and delay patients' access to necessary treatment? ASRS wants to hear from you. Email monica.horton@asrs.org.
---
Related Links