The Founders Award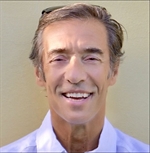 Stanislao Rizzo, MD, FASRS, chair of the Department of Ophthalmology at the Agostino Gemelli University Hospital Foundation IRCCS and a professor at the Catholic University of Rome, is the recipient of the 2021 ASRS Founders Award. Dr. Rizzo is receiving the award for his major contributions to the advancement of vitreoretinal surgery, treatment, research, surgical instrumentation, and patient care.
The Founders Award was first presented in 1997 to honor the efforts of the Society's founders, Drs. Jerald A. Bovino, Roy A. Levit, and Allen Z. Verne, for their foresight, dedication, and leadership in establishing the Society as an open, democratic, worldwide organization dedicated to the advancement of vitreoretinal surgery and the study of vitreoretinal diseases.
In 2011, Dr. Rizzo, became the first surgeon to implant the Argus II artificial retina in commercial use in Pisa, Italy. He has been a research associate at the National Research Council in Pisa since 2016. Dr. Rizzo has served as a visiting professor in many countries, including at Nagoya City University in Japan, the Artificial Vision Project at the Karlsruhe Ophthalmology Department in Germany, King Khaled Eye Hospital in Saudi Arabia, and Tel Aviv University in Israel. He is also a collaborator at Bascom Palmer Eye Institute at the University of Miami.
Dr. Rizzo, a former president of the Italian Vitreoretinal Surgery Society (GIVRE), is credited with many inventions and new techniques in ocular surgery, such as the valved trocar cannula, the double-cutter vitrectomy probe, and use of the amniotic membrane in vitreoretinal surgery. He holds international patents for colored perfluorocarbon liquids, an ultrasound vitrectomy probe, and a vitrectomy device.
He received the 2013 Innovative Surgeon of the Year Award from the Alfred E. Mann Foundation for Scientific Research. Dr. Rizzo has also been awarded the title of Grand Official of the Italian Republic and has received Italy's Bronze Medal for Public Health Assistance.
---
Founders Lecture Honorees
1997 Steve T. Charles, MD, FASRS
1998 Neil E. Kelly, MD and Robert T. Wendel, MD
1999 Eugene de Juan, Jr., MD
2000 Robert Machemer, MD
2001 J. Donald M. Gass, MD
2002 Harvey Lincoff, MD
2003 William S. Tasman, MD
2004 Manfred Spitznas, MD
2005 Stephen J. Ryan, MD
2006 Kirk H. Packo, MD, FACS, FASRS
2007 Philip J. Rosenfeld, MD, PhD
2008 Alexander J. Brucker, MD
2009 Emily Y. Chew, MD
2010 Joan W. Miller, MD
2011 William F. Mieler, MD
2012 David W. Parke, II, MD
2013 Trexler Topping, MD, FASRS
2014 Paul Sternberg, MD
2015 Richard F. Spaide, MD
2016 Carol L. Shields, MD, FASRS
2017 John T. Thompson, MD, FASRS
2018 Wiley A. Chambers II, MD
2019 Lawrence A. Yannuzzi, MD
2020 Carl D. Regillo, MD, FACS, FASRS


Some content on this page is restricted to access by members only.