The Founders Award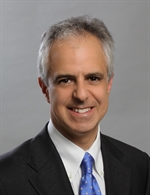 Carl D. Regillo, MD, FACS, director of the Retina Service of Wills Eye Hospital and professor of ophthalmology at Thomas Jefferson University School of Medicine in Philadelphia, is the recipient of the 2020 ASRS Founders Award. Dr. Regillo is receiving the award for his major contributions to the advancement of vitreoretinal surgery, treatment, research, surgical instrumentation, and patient care.

Dr. Regillo is the principal investigator of numerous major international clinical trials investigating new forms of treatment for macular degeneration, diabetic retinopathy, and a variety of other retinal conditions. He is the founder and former director of the Wills Eye Clinical Retina Research Unit, former chairman of the Wills Eye Institutional Review Board, and past chairman of the American Academy of Ophthalmology Basic and Clinical Science Course (BCSC) Retina Section Committee. Dr. Regillo also is the former Wills Retina Fellowship Program director and a prior examiner for the American Board of Ophthalmology.

He has authored over 200 scientific papers, lectured nationally and abroad, and has published 9 major textbooks in the field. In addition to being editor of Retina Times' KOL Corner section, Dr. Regillo has served on the scientific editorial boards of the American Journal of Ophthalmology, Review of Ophthalmology, Current Opinion in Ophthalmology, Yearbook of Ophthalmology, Retinal Physician, and Retina Today.

In addition to his ASRS membership, Dr. Regillo is a fellow of the American College of Surgeons, an active member of the American Academy of Ophthalmology, the Retina Society, and the Macula Society. He is a recipient of the ASRS Senior Honor and Honor Awards, along with the American Academy of Ophthalmology Achievement, Senior Achievement, Secretariat, and Lifetime Achievement Awards.

Dr. Regillo was named one of the 150 Top Innovators in Retina by Ocular Surgery News, selected as a charter inductee of the Retina Hall of Fame in 2017, and appeared on The Ophthalmologist's Power List 2018 and 2020 as one of the top 100 most influential people in the world of ophthalmology.

Founders Lecture Honorees
1997 Steve Charles, MD
1998 Neil E. Kelly, MD and Robert T. Wendel, MD
1999 Eugene de Juan, Jr., MD
2000 Robert Machemer, MD
2001 J. Donald M. Gass, MD
2002 Harvey Lincoff, MD
2003 William S. Tasman, MD
2004 Manfred Spitznas, MD
2005 Stephen J. Ryan, MD
2006 Kirk H. Packo, MD
2007 Philip J. Rosenfeld, MD, PhD
2008 Alexander J. Brucker, MD
2009 Emily Y. Chew, MD
2010 Joan W. Miller, MD
2011 William F. Mieler, MD
2012 David W. Parke, II, MD
2013 Trexler Topping, MD
2014 Paul Sternberg, MD
2015 Richard F. Spaide, MD
2016 Carol L. Shields, MD
2017 John T. Thompson, MD
2018 Wiley A. Chambers II, MD
2019 Lawrence A. Yannuzzi, MD