Gertrude D. Pyron Award
The Retina Research Foundation's Gertrude D. Pyron Award
The Pyron Award was created by the Retina Research Foundation of Houston, Texas, to recognize outstanding vision scientists whose work contributes to knowledge about vitreoretinal disease.
Gertrude D. Pyron
The award, which offers a cash prize and research grant, is presented each year at the ASRS Annual Meeting. The recipient is chosen by the ASRS Awards Committee.
The Pyron Award has been endowed by an estate gift from Gertrude D. Pyron of San Antonio, Texas. She was an eminent geologist during her lifetime, and made her bequest to Retina Research Foundation (RRF) because of her admiration for Dr. Alice McPherson's leadership in vision science.
Retina Research Foundation was founded in 1969 by Dr. Alice McPherson, a member of the American Society of Retina Specialists, to establish and fund programs for the eradication of vitreoretinal disease. A public charity based in Houston, it has grown with support from a few community leaders to a major foundation, with broad support, funding a grant program, a major awards program, a career develop­ment program, and annual support for several research chairs.
The awards program sponsors lectureships not only at the ASRS Annual Meeting, but also the Award of Merit Lecture of The Retina Society, the Mills & Margaret Cox Award of The Macula Society, the Kayser Award of the Schepens International Society, and the Gonin Lecture of Club Jules Gonin.
Research chairs are endowed at the Baylor College of Medicine, and the University of Wisconsin Medical School. Travel awards and scholars programs are supported at the Association for Research in Vision and Ophthalmology and the Pan­American Association of Ophthalmology.
The ASRS is proud to be the recipient of the Pyron Award as part of this major awards program. The awards program for the RRF was established in 1978 to provided honoraria and research grants to internationally known retina scientists in recognition of their lifetime achievements.
The Retina Research Foundation has sponsored a Lectureship Research Award at the American Society of Retina Specialists Annual Meeting since 1995. From 1995 through 1998, the lectureship was named in honor of W.H. Helmerich, III. Commencing in 1999, the award series changed to honor Gertrude Pyron.
---
The 27th Annual Gertrude D. Pyron Award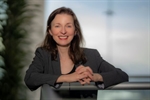 The 2022 Retina Research Foundation's Gertrude D. Pyron Award winner is Mary Elizabeth Hartnett, MD, FACS, FASRS, the Calvin S. and JeNeal N. Hatch Presidential Endowed Chair in Ophthalmology and Visual Sciences and a distinguished professor at the University of Utah. Dr. Hartnett is an adjunct professor at the University of Utah departments of neurobiology and pediatrics.

The Pyron Award was created by the Retina Research Foundation of Houston, Texas, to recognize outstanding vision scientists whose work contributes to knowledge about vitreoretinal disease. Its $50,000 cash prize includes a $5,000 personal honorarium and a $45,000 research grant.

Dr. Hartnett is the founder and director of pediatric retina at the John A. Moran Eye Center and principal investigator of the Retinal Angiogenesis Laboratory. She created the first-ever academic textbook on the subject, Pediatric Retina, now in its third edition, an invaluable resource for residents and ophthalmologists internationally.

Dr. Hartnett has been funded by National Institutes of Health for over 15 years to study pathologic mechanisms in age-related macular degeneration (AMD) and retinopathy of prematurity (ROP). Through her lab's work in AMD, they have discovered causes, and identified targets for treatment, of type 2 macular neovascularization while preserving health of the retinal pigment epithelium (RPE) and choroidal vasculature beneath the RPE.

Her lab's work in ROP has provided the unexpected proof that regulation of an angiogenic signaling pathway by inhibiting VEGF facilitates more normal intraretinal vascularization toward the ora serrata in addition to inhibiting abnormal extraretinal neovascularization. She has translated her work through collaborations in protocol development of clinical trials testing anti-VEGF agents.

Dr. Hartnett has won numerous awards; she has published extensively, with more than 230 articles in peer-reviewed journals and over 40 book chapters, has edited 3 books on retina or pediatric retina, and has lectured nationally and internationally. Her Pyron Award Lecture is titled, "Targeting Pathologic Signaling to Restore Homeostasis in Retinal Diseases."

---

The Retina Research Foundation Honorees
1995 George F. Hilton, MD
1996 Robert C. Watzke, MD
1997 Thomas M. Aaberg, Sr., MD
1998 Stanley Chang, MD
1999 Harry W. Flynn, Jr., MD
2000 Gholam A. Peyman, MD
2001 Yasuo Tano, MD
2002 Michael T. Trese, MD
2003 Lloyd M. Aiello, MD
2004 Morton F. Goldberg, MD
2005 Mark S. Blumenkranz, MD
2006 Brooks W. McCuen, II, MD
2007 Carmen A. Puliafito, MD, MBA
2008 Susan B. Bressler, MD & Neil M. Bressler, MD
2009 C.P. Wilkinson, MD
2010 Julia A. Haller, MD
2011 Jean Bennett, MD, PhD & Albert M. Maguire, MD
2012 Daniel F. Martin, MD
2013 George A. Williams, MD
2014 Andrew P. Schachat, MD
2015 Gary W. Abrams, MD
2016 Donald J. D'Amico, MD
2017 Paul A. Sieving, MD, PhD
2018 Joan W. Miller, MD
2019 Joan M. O'Brien, MD
2020 Mark S. Humayun, MD, PhD
2021 Cynthia A. Toth, MD
2022 Mary Elizabeth Hartnett, MD, FASRS