Global Trends in Retina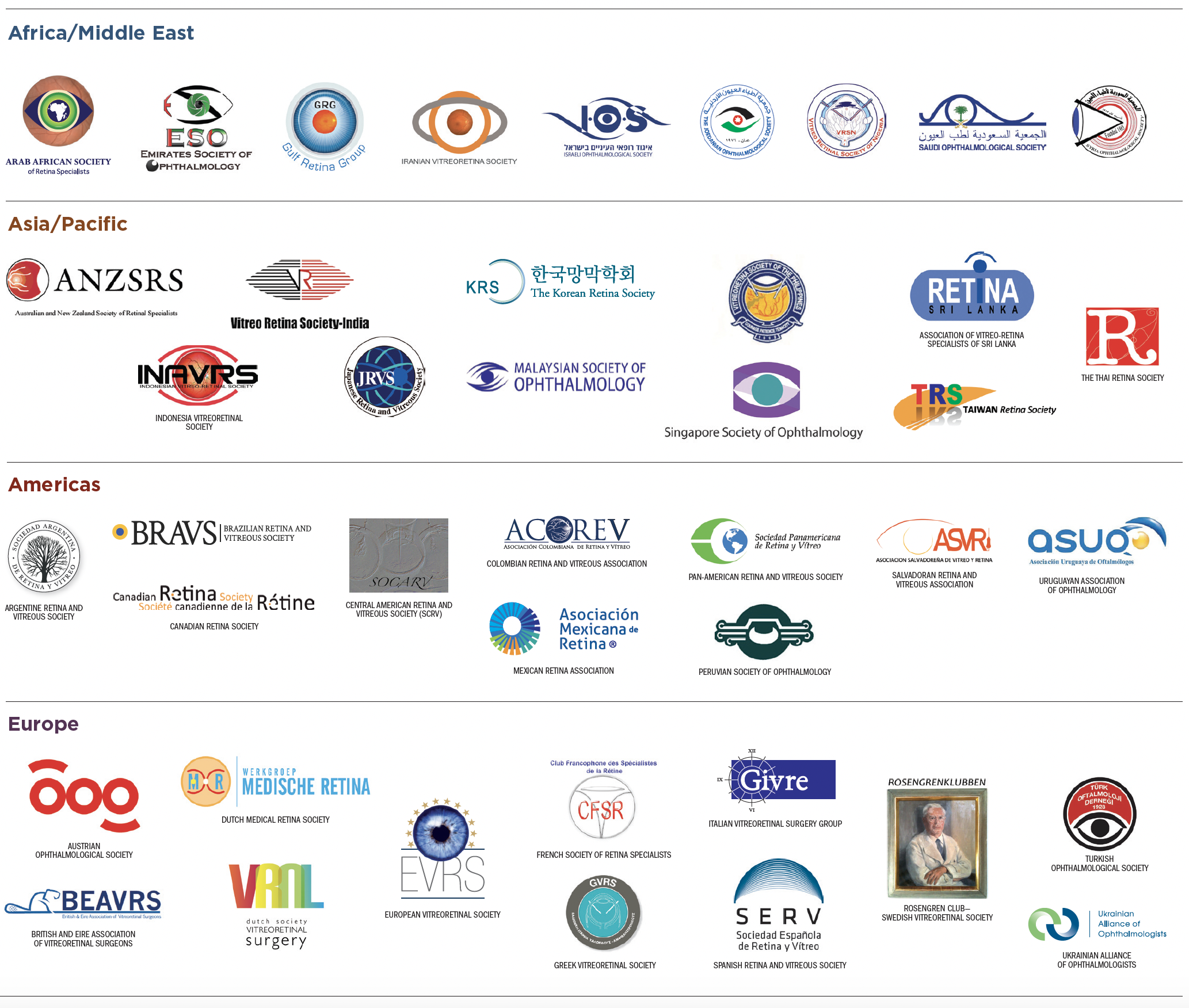 42 Retina Societies Participated in 2022 Survey
The ASRS International Affairs Committee, in conjunction with the 24th Annual ASRS Preferences and Trends (PAT) Survey, invited retina societies from around the world to participate in the Ninth Annual Global Trends in Retina Survey.

Forty-two societies accepted the invitation to participate in the online survey measuring retina specialists' preferences on an array of medical and surgical retina issues. ASRS members answered the same 15 clinical questions as part of the 2022 PAT Survey.
International Affairs Committee Chair Sunir J. Garg, MD, FACS, FASRS, thanks all who participated in this worldwide initiative.
SEE the results of THE 2022 GLOBAL TRENDS SURVEY
See past years' surveys
2021 Global Trends in Retina Survey highlights
2020 Global Trends in Retina Survey highlights
2019 Global Trends in Retina Survey highlights
2018 Global Trends in Retina Survey highlights

2017 Global Trends in Retina Survey highlights
2016 Global Trends in Retina Survey highlights
2015 Global Trends in Retina Survey highlights