Japanese Retina and Vitreous Society
website: http://www.jrvs.jp/en/


Delegates:
Yusuke Oshima, MD, PhD
yusukeoshima@gmail.com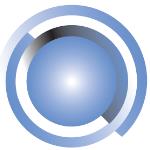 Kazuaki Kadonosono, MD
452535372 (Office)
452538490 (Fax)
4-57 Urafune-cho Minami-ku
Yokohama, 232-0024 , JP
kado@med.yokohama-cu.ac.jp
About



The Japanese Retina and Vitreous Society (JRVS), based in Fukuoka City, Japan, was founded in 1963 and has 2854 members. In its earliest days, the Society was known as the Retinal Detachment Study Group. As the organization has grown and evolved, its name has changed several times; the group became the Society for the Study of Retinal Detachment in 1977, and the Retinal Detachment Society in 1985, before adopting its current name in 1995.
JRVS's 51st annual meeting, held in Kofu-shi, Yamanashi, Japan on November 30 to December 2, 2012, drew 1031 retina specialists. The Society's aim is to further the academic development of retina and vitreous studies by promoting both clinical and fundamental research, and related issues. In the face of an aging society, JRVS believes it is necessary to improve the system through innovative strategies for refractory retina and vitreous treatment.
To learn more about JRVS, visit www.jrvs.jp/en/.