Japanese Retina and Vitreous Society
website: http://www.jrvs.jp/en/



The Japanese Retina and Vitreous Society (JRVS), based in Fukuoka City, Japan, was founded in 1963 and has 2854 members. In its earliest days, the Society was known as the Retinal Detachment Study Group. As the organization has grown and evolved, its name has changed several times; the group became the Society for the Study of Retinal Detachment in 1977, and the Retinal Detachment Society in 1985, before adopting its current name in 1995.
JRVS's 51st annual meeting, held in Kofu-shi, Yamanashi, Japan on November 30 to December 2, 2012, drew 1031 retina specialists. The Society's aim is to further the academic development of retina and vitreous studies by promoting both clinical and fundamental research, and related issues. In the face of an aging society, JRVS believes it is necessary to improve the system through innovative strategies for refractory retina and vitreous treatment.
To learn more about JRVS, visit www.jrvs.jp/en/.
Delegates:
Yusuke Oshima, MD, PhD
yusukeoshima@gmail.com

Professional Affiliations
Academic Appointments
Visiting Prof. of Ophthalmology, Nankai Univeristy Medical School, China.
Visiting Associate Prof. of Ophthalmology, Kyoto Prefectural University of Medicine, Japan
Hospital Appointments
Consultant, Nishikasai Inouye Eye Hospital, Tokyo, Japan
---
Education and Training
Retinal fellowship

Medical & Surgical Retina, Suita, Osaka, Japan
---
Biography
Dr. Oshima graduated from Osaka University Medical School (1992) and completed his residency and fellowship in vitreous-retina at Osaka University Hospital. He is currently the founder and director of the Seiyukai Medical Corporation which consists of four vitreoretinal and cataract surgery centers in Osaka, and the consultant of Nishikasai Inouye Eye Hospital in Tokyo, Japan. He also serves as a visiting professor of ophthalmology at Nankai University Medical School in Tianjin, China. He is a member of the Retina Today Editorial Board and an editorial member of the ASRS Retina Image Bank. He is a member of a number of ophthalmologic societies, including the Japanese Ophthalmologic Society, Japanese Vitreous-Retina Society, the American Association of Ophthalmology, and the Association for Research in Vision and Ophthalmology, and currently serves as the liaison of International Affairs Committee of the ASRS and the international committee member of the Arab-African Society of Retina specialists. He is the author of numerous scientific papers published in Ophthalmology, American Journal of Ophthalmology, British Journal of Ophthalmology, and other respected publications, and has presented in a large number of international congresses and conducted many international invitational lectures throughout Asia and Europe, and performed live surgery demonstrations in China, Singapore, Germany, Egypt, India, and Australia. He has pioneered a 27-gauge vitrectomy system and several small gauge chandelier fibers for micro-incision vitrectomy surgery. He has received Grand Prix of the Japan Pfizer Ophthalmic Surgery Film Award in 2008, Best of Show in the video presentation from the American Academy of Ophthalmology in 2009, and the Achievement Award from the American Academy of Ophthalmology in 2010 and the Asia-Pacific Academy of Ophthalmology in 2018. He has been selected as the inductee of the Retina Hall of Fame 2020/2021 class.
Kazuaki Kadonosono, MD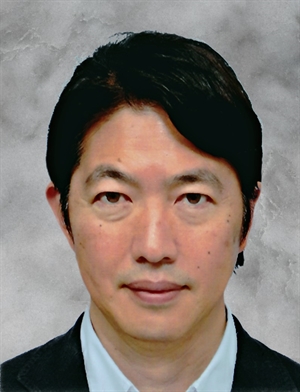 452535372 (Office)
452538490 (Fax)
4-57 Urafune-cho Minami-ku
Yokohama, 232-0024 , JP
kado@med.yokohama-cu.ac.jp