ASRS and Brazilian Retina and Vitreous Society Sponsor Joint Symposia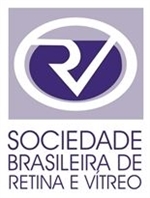 The first symposium took place in Belo Horizonte, Brazil, during the 38th Brazilian Retina and Vitreous Society Meeting, April 11-13, 2013, chaired by Walter Takahashi, MD, and Márcio Nehemy, MD, PhD. It attracted 1300 participants, from Brazil and all across Latin America.
The symposium was coordinated by ASRS President Elect Tarek Hassan, MD, and BRVS President Walter Takahashi, MD. Sessions included 2 panels on diabetic retinopathy and AMD management, and presentations focusing on the future of OCT, anti-angiogenesis, enzymatic vitreolysis, surgical complications, and stem cell transplantation for degenerative retinal diseases.

This symposium was very well received by the congress participants; a similar symposium will be held during the 39th BRVS Congress, April 10-12, 2014, in Campinas, São Paulo, Brazil. For meeting details, visit www.retina2014.com.br/ing_mensagem.html.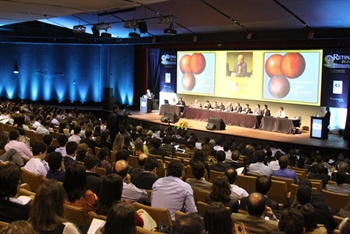 The second ASRS-BRVS joint symposium took place during the ASRS 31st Annual Meeting, August 24-28, 2013, in Toronto, Canada. "Brainstorm in Retina: A Clinical and Surgical Case Discussion" was coordinated by Walter Takahashi, MD, and was moderated by André Gomes, MD, PhD, from Brazil. Six speakers from Brazil presented interesting and challenging medical and surgical cases, followed by a panel discussion including leading prominent Brazilian and American colleagues.
The success of these joint symposia further emphasized the importance of global collaboration between retina societies and their members.
Interested in developing a joint symposium? If you and your retina society would like to organize a joint symposium with ASRS and its members, please fill out and submit the request form on the ASRS website:www.asrs.org/international/joint-symposiums.