ASRS, AASRS Hold Joint Session at 5th Cairo Retina Meeting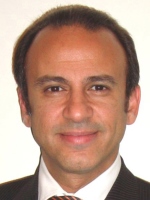 Ehab N. El Rayes, MD, PhD
ASRS International Liaison Leader
Africa/Middle East
Cairo, Egypt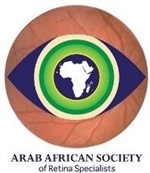 At the 5th Cairo Retina Meeting, January 2-4, 2014, ASRS held a joint session with the Arab African Society of Retina Specialists (AASRS). This session, moderated by Kourous Rezaei, MD, and me, was a prime example of the ASRS's role in expanding collaboration among retina societies worldwide.
Kourous Rezaei introduced the ASRS, highlighted the Society's international role, and invited attendees to visit the ASRS website's new international section, www.asrs.org/international. He also invited the AASRS members to join ASRS and to attend the upcoming 32nd ASRS Annual Meeting in San Diego.
The joint session discussed the highlights of the Global Trends in Retina presentation by Malhar Soni, DO, MS, DNB, FRCS, during the 2013 ASRS Annual Meeting in Toronto. During the session, R.V. Paul Chan, MD, also spoke on global education in retinopathy of prematurity (ROP) that utilizes technology to improve training of retina specialists.
Tamer Mahmoud, MD, PhD, presented his surgical technique on submacular hemorrhage displacement and Yusuke Oshima, MD, PhD, shared surgical pearls on combined phacoemulsification and vitrectomy surgery for primary rhegmatogenous retinal detachment.
Finally Carlos Mateo, MD, discussed what we know—and don't know—about idiopathic macular holes.
A true international spirit infused the meeting as we introduced speakers from all over the world in an open, friendly atmosphere. This year's Cairo Retina Meeting attracted 520 attendees from 24 countries, including faculty members from Europe, the Middle East, Africa, Asia, and the United States.