International
International Affairs Committee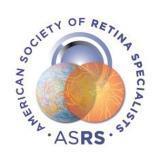 The ASRS International Affairs Committee's purpose is to serve as the international link between ASRS and international societies across the globe. The committee's structure includes five liaison leaders, each representing one of four designated regions of the world: Africa/Middle East, Asia/Pacific, Europe, and Americas.



Meet the current members of the ASRS International Affairs Committee.

Goals
Communication: To improve the education of retina specialists worldwide, leading to better eye care for patients. This is achieved by establishing a forum that enables retina societies from around the world and their members to communicate with each other and with the ASRS and its members.
Education: To improve education by sharing knowledge worldwide.
Philanthropy: To identify areas in need of education around the world and find ways to address this need.
---

The International Affairs Committee links ASRS with retina societies worldwide: meet the ASRS International Liaisons and Delegates.
---
Global Trends In Retina

38 retina societies from around the world participated in the 2017 Global Trends in Retina Survey measuring retina specialists' preferences on an array of medical and surgical retina issues.
---

View and submit opportunities for international members to observe and train at retina practices and further knowledge.
---

Support a retina specialist from a developing country through the available humanitarian opportunities.
---

Submit your proposal to hold an ASRS Joint Symposium.
---

View upcoming international meetings related to retina.
---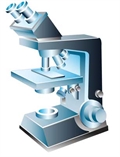 Learn more about current research opportunities and submit your own requests for participation.