Past Recipients
2021 Recipient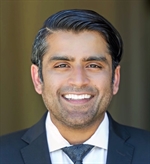 Arshad M. Khanani, MD, MA, FASRS, is a managing partner, director of clinical research, and director of fellowship at Sierra Eye Associates in Reno, Nevada. He is also a clinical associate professor at the University of Nevada, Reno School of Medicine.
Dr. Khanani has striven to provide innovative treatment options for patients with vitreoretinal diseases. He founded the clinical research department at Sierra Eye Associates, which, under his direction, has become a leading US clinical research center. Dr. Khanani has served as a principal investigator for more than 90 clinical trials.
He has had the distinction of being the first physician to perform several novel surgical procedures in clinical trials relating to drug delivery devices and gene therapy. Dr. Khanani serves on multiple clinical trial steering committees and scientific advisory boards and is a frequent guest speaker at national and international meetings. He is passionate about teaching and frequently chairs and participates in continuing medical education events.
With the goal of achieving advances in vitreoretinal care, Dr. Khanani founded the Clinical Trials at the Summit meeting, designed to stimulate discussion on clinical trial design and data.
Dr. Khanani has authored more than 70 scientific publications and has received numerous awards including the Senior Honor Award from the ASRS. In 2019, Dr. Khanani received the Nevada Business Magazine Healthcare Heroes Physician of the Year Award for his continued dedication to the field of ophthalmology.
---
2020 Recipient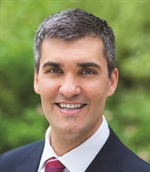 Charles C. Wykoff, MD, PhD, FASRS, is director of research at Retina Consultants of Houston, chairman of research and clinical trials at Retina Consultants of America, and deputy chair for ophthalmology at the Blanton Eye Institute of Houston Methodist Hospital in Houston, Texas.

He is passionate about translational research and clinical trial design and has published over 150 peer-reviewed manuscripts. Dr. Wykoff 's research interests pertain to angiogenesis and exudative retinal diseases with an emphasis on optimizing outcomes for diabetic retinopathy. He has received the ASRS Senior Honor Award as well as the American Academy of Ophthalmology Secretariat and Achievement Awards.

Dr. Wykoff is a founding member of the Ophthalmology Retina Editorial Board and is president-elect of the Vit-Buckle Society. He serves on multiple scientific advisory boards and global clinical trial steering committees for endeavors spanning the innovative process from early- to late-stage development.

Dr. Wykoff is integrally involved with entrepreneurial activities focused on bringing the value of clinical trials to new centers around the globe, on improving the efficiency of clinical trial design, and on optimizing the quality of data collected from prospective studies. His guiding philosophy is to build and strengthen innovative, ethical teams focused on developing new approaches to improving outcomes for
blinding diseases.

---
2019 Recipient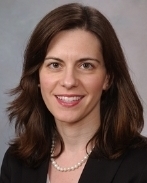 Sophie J. Bakri, MD, FASRS, is a professor of ophthalmology at the Mayo Clinic in Rochester, Minnesota.
Dr. Bakri conducts both clinical and translational research in retinal disease pathogenesis and treatment. She is active in teaching residents and fellows and has served as director of the medical and surgical retina fellowships at the Mayo Clinic.
Dr. Bakri has authored over 180 peer-reviewed papers and 17 book chapters on retinal diseases. She is a principal investigator on numerous multicenter clinical trials on novel drugs for retinal disease. Dr. Bakri is the editor of the book, Mayo Clinic on Vision and Eye Health and serves on the editorial boards of the American Journal of Ophthalmology, Retina, Seminars in Ophthalmology, and OSLI Retina.
She is a member of the ASRS Board and the Program Committee, has served as the Macula Society's meeting planning chair and as an Executive Committee member,
and has been a member of the Retina Society's Nominating Committee.
---
2018 Recipient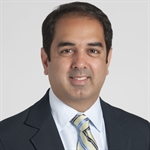 Rishi P. Singh, MD, FASRS, is a staff surgeon at the Cole Eye Institute, Cleveland Clinic and associate professor of ophthalmology at the Lerner College of Medicine in Cleveland, Ohio.

Dr. Singh is also the medical director of informatics at the Cleveland Clinic where his current work focuses on electronic medical records implementation, big data and machine learning, lean process improvement, and decision support modules for clinical practice.

He has authored more than 110 papers in peer-reviewed publications and serves as the principal investigator of numerous national clinical trials advancing the treatment of retinal disease. He is frequently invited to speak at national and international meetings, as well as continuing medical education seminars.

Dr. Singh is an associate editor of Ophthalmic Surgery, Lasers and Imaging Retina (OSLI-Retina) and an editor of the American Journal of Ophthalmic Clinical Trials. He serves on the ASRS Board of Directors and is president of the Retina World Congress. He also serves on several industry scientific advisory boards.

Dr. Singh has received a number of research recognitions such as the Alpha Omega Alpha Research Award and the ASRS Senior Honor Award.
---
2017 Recipient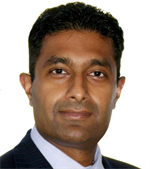 SriniVas R. Sadda, MD, is the President and Chief Scientific Officer of the Doheny Eye Institute, the Stephen J. Ryan – Arnold and Mabel Beckman Endowed Chair, and Professor of Ophthalmology at the University of California – Los Angeles (UCLA), David Geffen School of Medicine. He received his medical degree from The Johns Hopkins University in Baltimore, Maryland. After an internship at the William Beaumont Hospital in Royal Oak, Michigan, he returned to Johns Hopkins University and the Wilmer Eye Institute in Baltimore for an ophthalmology residency as well as neuro-ophthalmology and medical retina fellowships.
Dr Sadda's major research interests include automated retinal image analysis, retinal substructure assessment, advanced retinal imaging technologies, and vision restoration approaches. His research has been consistently funded by the National Institutes of Health (NIH) and multiple private organizations including the Foundation Fighting Blindness, Research to Prevent Blindness, Foundation for Retinal Research, and the Macula Vision Research Foundation. He has organized multiple consensus efforts for the classification of various retinal disorders. Dr. Sadda has served as Principal Investigator for over 30 major clinical trials, and has led several international collaborative research programs. He is the founder and Emeritus Director of the Doheny Image Reading Center, one of the largest centralized reading centers in the world. He has more than 340 publications in peer-reviewed journals and over 300 published abstracts. He authored the first edition of the textbook Emerging Technologies in Retinal Disease, as well as 14 other book chapters. As an invited lecturer, he has given more than 350 presentations around the country and the world, including multiple named lectures. Dr. Sadda also serves as an editorial board member of Ophthalmic Surgery, Lasers & Imaging, Retina, Graefe's Archive for Clinical and Experimental Ophthalmology, Ophthalmology Retina, and Ophthalmology. He is also an editor of the 5th edition of the Ryan's Retina textbook. He regularly serves the NIH Center for Scientific Review on study section.
---
2016 Recipient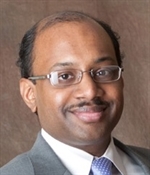 Jayakrishna Ambati, MD, is a vitreoretinal surgeon whose laboratory studies angiogenesis and cell death in age-related macular degeneration (AMD). He was trained as an electrical engineer at The Johns Hopkins University and, after graduating with an M.D. (magna cum laude) from SUNY Health Science Center at Brooklyn, completed ophthalmology residency at the University of Rochester and clinical and research retina fellowships at the Massachusetts Eye and Ear Infirmary of Harvard Medical School. His laboratory has reported numerous seminal advances in ocular vascular biology and immunology in journals such as Nature, Science, Cell, Nature Medicine, New England Journal of Medicine, Journal of Clinical Investigation, Proceedings of the National Academy of Sciences, and eLife. He pioneered the concept that AMD is an inflammatory disease that is driven by perturbations in innate immunity. His foundational contributions have led to fundamental conceptual advances that are on the cusp of improving the diagnosis and treatment of this disease.
He is a member of the National Academy of Inventors, and was the first ophthalmologist to win the NIH Director's Pioneer Award, Doris Duke Distinguished Clinical Scientist Award, Burroughs Wellcome Fund Clinical Scientist Award in Translational Research, Ellison Foundation Senior Scholar in Aging Award, and Harrington Discovery Institute Scholar-Innovator Award. He was elected as a Fellow of the American Association for the Advancement of Science, The American Society for Clinical Investigation and was the first ophthalmologist to be elected to The Association of American Physicians. He also won the ARVO Cogan Award and Carl Camras Translational Research Award, Roger Johnson Memorial Award for Macular Degeneration Research, Prix Soubrane, Junius Kuhnt Medal, and Chanchlani Global Vision Research Award. RPB awarded him its Senior Scientific Investigator Award, Wasserman Merit Award, and Physician-Scientist Award. He serves on the Editorial Boards of IOVS and Ophthalmic Research, is an Associate Editor of Ophthalmology and of Translational Vision Science & Technology, and is listed in "Best Doctors in America."
---
2015 Recipient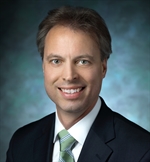 Hendrik P.N. Scholl, MD, MA, is the Dr. Frieda Derdeyn Bambas Professor of Ophthalmology at the Wilmer Eye Institute. He is the director of the Retinal Degenerations Clinic of the Retina Division and the director of the Visual Neurophysiology Service. He is also the co-director of Wilmer's newly founded Center for STem cells and Ophthalmic Regenerative Medicine (STORM). He received his medical degree from the Eberhard Karls University of Tuebingen, Germany and completed his residency at the Center for Ophthalmology at the University of Tuebingen. His clinical research fellowship was done at Moorfields Eye Hospital in London, UK. In 2004, he was awarded the Heisenberg-Fellowship of the German Research Foundation for his achievements in the field of macular degeneration and subsequently joined the faculty at the department of ophthalmology at the University of Bonn for five years until he was recruited to the Wilmer Eye Institute in 2010.
Dr. Scholl specializes in medical and surgical management of retinal diseases such as age-related macular degeneration (AMD) and diabetic retinopathy. He has a specific expertise in inherited retinal degenerations and uses the latest diagnostic technology such as eletroretinography, microperimetry and high-resolution imaging. Dr. Scholl's primary research interest relates to visual loss in retinal degenerations and to therapeutic measures in order to rescue vision. In his leadership role of large multi-center clinical studies, he aims to develop better tools to prove therapeutic efficacy for upcoming clinical trials.
Dr. Scholl has received the European Vision Award, the Wynn-Gund Translational Research Award by the Foundation Fighting Blindness, the Macular Degeneration Research Award by the American Health Assistance Foundation/BrightFocus, the ARVO/Pfizer Opthalmics Carl Camras Translational Research Award and the Green Award from the Macula Society.
---
2014 Recipient
Rajendra S. Apte, MD, PhD, is the Paul A. Cibis Distinguished Professor at Washington University School of Medicine in St. Louis, Missouri, where he serves as the Director of Education in the Department of Ophthalmology and Visual Sciences, and the Department of Developmental Biology. Dr. Apte joined Washington University School of Medicine after obtaining an medical degree at University of Bombay and a Ph.D. in Immunology followed by a residency in Ophthalmology at the University of Texas Southwestern Medical Center in Dallas, Texas. He completed his fellowship training in medical retina and vitreo-retinal surgery at The Johns Hopkins University School of Medicine in Baltimore, Maryland.

Dr. Apte has won numerous awards, honors, and educational scholarships, recent highlights of which include the 2014 Research to Prevent Blindness Sybil B. Harrington Physician-Scientist Award for Macular Degeneration, 2014 Carl Camras Translational Award, the Macula Society Young Investigator Award in 2013, the Macula Society Retina Research Foundation Cox Research Award in 2010, the American Retina Foundation Research Award in 2008, the Washington University Nominee for the Ellison Foundation New Scholars Award in Aging in 2005, and the Research to Prevent Blindness Career Development Award in 2004. These awards accompany his 75+ peer-reviewed publications.

Additionally, Dr. Apte has professional associations with the American Academy of Ophthalmology, American Society for Clinical Investigation, Association for Research in Visual Ophthalmology, the American Society of Retina Specialists, the Retina Society, the Macula Society, and Club Jules Gonin.