Taiwan Retina Society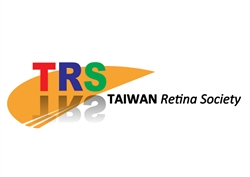 Delegates



De-Kuang Hwang, MD, PhD
Email: m95gbk@gmail.com
Department of Ophthalmology, Taipei Veterans General Hospital
No.201, Sec. 2, Shipai Rd.,
Beitou District, Taipei City,
Taiwan 11217
Taipei
Taiwan, ROC (Republic of China) map
8862287573257502 office
Work E-mail: dkhuang@vghtpe.gov.tw
---
Professional Affiliations
Academic Appointments
General Secretary, Taiwan Retinal Society/ Taiwan/ 2017
Assistant professor, Department of Ophthalmology, School of Medicine, National Yang-Ming University/ Taipei/ Taiwan/2014
Hospital Appointments
Attending physician, Department of Ophthalmology, Taipei Veterans General Hospital, Taipei/ Taiwan/ 2016
---
Education and Training
Retinal fellowship

Taipei Veterans General Hospital, Taipei, Taiwan
---
Biography
Dr. Hwang was born in Taipei, Taiwan. He graduated from Taiwan National Defense Medical Center and finished his resident training and fellowship in Taipei Veterans General Hospital. After that, he has served as a full-time ophthalmologist in Kinmen, Hsin-Chu, Taoyuan and Taichung. He has been a vice chief of the Patient Care Team in the Center for Quality Management of Taichung Veterans General Hospital. He has been a clinical observer in Kyorin University of Medicine and Tokyo University. He is currently the secretary general of Taiwan Retinal Society and an uveitis and retinal specialist in Taipei Veterans General Hospital. He is also an assistant professor in Ophthalmology of National Yang-Ming University in Taiwan.
Prof. Hwang is a doctor of philosophy in Public Health and Epidemiology. He has participated in several public health activities regarding tuberculosis, high myopia and international medical care in Taiwan. Prof. Hwang has many publications in famous ophthalmology journals and has been invited to speech in various national and international congresses. He has also served as a scientific reviewer of various high-impact ophthalmologic journals including "JAMA Ophthalmology", "British journal of Ophthalmology", "Retina" and "Eye". He has been nominated by the Society of Ophthalmology in Taiwan for serving in the APAO Young Ophthalmologists Committee in 2017.
Dr. Hwang's research topics mainly focus on uveitis, medical retina, ophthalmic epidemiology, Taiwan national health insurance database, retinal stem cells and public health.
Professional Affiliations
Academic Appointments
professor, National Yang Ming University, Taipei, Taiwan
Hospital Appointments
chair, dept of Ophthalmology, Kaohsiung Veterans General Hospital, Kaohsiung, Taiwan
---
Education and Training
Retinal fellowship

Doheny Eye Institute, LA, USA