Australian and New Zealand Society of Retinal Specialists
website: https://ranzco.edu/anzsrs/anzsrs

Delegate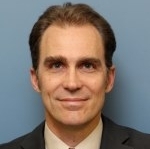 Alex P. Hunyor, MD
+61 2-9411-3333 (Office)
Level 4,
8 Thomas Street
Chatswood, NSW 2067, AU
aphunyor@retina.com.au
Professional Affiliations
Academic Appointments
Associate Professor of Ophthalmology
Hospital Appointments
Vitreoretinal Unit, Sydney Eye Hospital
---
Education and Training
Medical school

Sydney University, Sydney NSW Australia

Ophthalmology residency

Royal Victorian Eye and Ear Hospital, Melbourne, Victoria, Australia

Retinal fellowship

Royal Victorian Eye and Ear Hospital, Melbourne, Victoria, Australia

Retinal fellowship

Casey Eye Institute, Portland, OR, USA

Retinal fellowship

Vanderbilt University, Nashville, TN, USA

The Australian and New Zealand Society of Retinal Specialists (ANZSRS)was formed in 2005 and is a subspecialty interest group of the Royal Australian and New Zealand College of Ophthalmologists (RANZCO).
ANZSRS has 2 membership categories:

• Members must be fellowship-trained retina specialists (similar to ASRS membership requirements) who are RANZCO Fellows.

• Associate Membership is open to any practicing RANZCO Fellow with an interest in retinal disease.

There are currently 320 members: 162 retina specialists and 158 associate members. Fifty-five percent of the retina specialists practice medical retina plus vitreoretinal surgery and 45% practice only medical retina.
ANZSRS is a forum for communication, education; and research; it also provides RANZCO with expert advice regarding vitreoretinal practice. The Society holds 2 scientific meetings each year.
The main 2-day conference is held mid-year and focuses on major areas of medical and surgical retinal practice, uveitis, and ocular oncology. There is an emphasis on audience participation and panel discussions focused on challenging cases in everyday retina practice. In 2016 the conference was held on 28-29 May and was attended by over 200 delegates. The 2017 meeting will be held on June 3-4 at the Hilton Hotel, Sydney.

A half-day satellite meeting is held on the day prior to the annual RANZCO Scientific Congress in November—this is a retinal update for general ophthalmologists, and usually attracts 250+ attendees.

ANZSRS Chair:
Jennifer Arnold

ANZSRS Committee:

Rachel Barnes
Rohan Essex
Xavier Fagan
Wilson Heriot
Alex Hunyor
Anthony Kwan
Ian McAllister
Stephanie Young