Pan-American Retina & Vitreous Society (PRVS)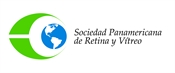 Delegate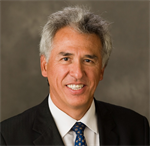 Jose A. Roca, MD
(511) 224-6593 (Office)
(511) 224-1603 (Fax)
Av. Javier Prado Este 1010
Piso 10, San Isidro
Lima, Lima 27, PE
jaroca@terra.com.pe
jaroca62@gmail.com
About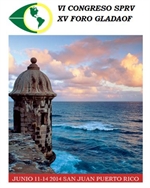 The Pan-American Retina and Vitreous Society (PRVS) has more than 800 members from Central and South America, the Caribbean, the United States, and Spain. PRVS was created during the 24th annual meeting of the Pan-American Association of Ophthalmology (PAAO) in San Juan, Puerto Rico in 2003.
The Society was formed by board members of the PAAO and members of the Latin-American Group of Angiography and Laser in Ophthalmology, a group that has met informally since 1977 and formally adopted the acronym GLADAOF in 1984.
More than 300 physicians attended the last PRVS biennial meeting in San José, Costa Rica in 2012. Previous meetings have been held in Lima, Perú (2010); Isla Margarita, Venezuela (2008); Cartagena, Colombia (2006); and Quito, Ecuador (2004).
The PRVS is interested in partnering with ASRS to improve education by sharing knowledge among retina specialists in the Americas, leading to better eye care for patients.
PRVS biennial meeting in San Juan, Puerto Rico
The 6th Congress of the PRVS and XV GLADAOF Forum will be held in San Juan, Puerto Rico on June 11-14, 2014. All ASRS members are welcome to attend. For more information, visit www.SPRV2014.org or email sprv2014@gmail.com.