Asociación Mexicana de Retina
website: http://amretina.org/
Delegate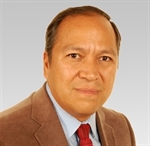 Sergio Rojas, MD
(777) 322-0327 (Office)
(777) 316-3299 (Fax)
Rio Panuco #510-5, Torre Medica Henri Dunant
Los Volcanes
Cuernavaca, Morelos 62350 , MX
srojas11@yahoo.com

About



The Mexican Retina Association (AMR) was founded in 1981, has 215 active members, and is headquartered in Mexico City.
AMR has monthly meetings where leading-edge retina topics are discussed; the Association values the input of new members as well as social networking. At year-end, the AMR annual meeting, which draws 400-500 attendees, offers 4 days of courses, symposia, roundtables, posters, and videos.headquartered in Mexico City.
In 2013, 20 AMR members attended the ASRS 31st Annual Meeting in Toronto. AMR would like to have a close relationship with the ASRS to gain more active participation in the Society.