Argentine Society of Retina and Vitreous
website: http://www.saryv.org.ar/
Delegates

Arturo Allezzandrini, MD, PhD
11481236186189 (Office)
Avda. Córdoba 1832
S-581 85
Buenos Aires, C1120 AAN , AR
arturoalezzandrini@yahoo.com.ar


Mario J. Saravia, MD
+91 1-5229-9000 (Office)
1200 Escalada
Tigre, 1617 , AR
mario.saravia@gmail.com
About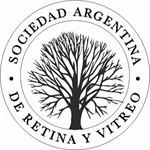 The Argentine Retina and Vitreous Society (SARyV), founded in 2005, aims to promote the better understanding of vitreoretinal pathology and new advances in medical and surgical techniques. The Society facilitates personal contact, sharing of knowledge, and collaborative research among Argentinean vitreoretinal specialists to achieve uniform standards in retina care.
SARyV, headquartered in the Argentine capital of Buenos Aires, maintains contact with retina societies around the world and has worked with the Argentine Diabetes Society to develop clinical guidelines for ophthalmic care for diabetic patients.
The Society's 270 members have the opportunity to attend twice-yearly meetings featuring international speakers and information about the latest scientific developments. These meetings, which can be attended online, include conferences, roundtable discussions, and case presentations.
Nearly 300 physicians attended the November 2012 SARyV Vitreo Retinal Meeting in Buenos Aires. In 2011 and 2012, joint meetings with the Spanish Retina and Vitreous Society were held in Buenos Aires and Salta, Argentina. Members also regularly participate in the Society's bimonthly online sessions of rapid-fire cases for discussion.
SARyV's next meeting, Retina and Wine: Chapter III, starts on November 28, 2013, at the Llao Llao Hotel and Resort in Bariloche, Argentina. All ASRS members are welcome to attend.
The Society is interested in partnering with ASRS to improve education and share knowledge among retina specialists in Argentina, leading to better eye care for patients.
For more information about SARyV, visit http://www.saryv.org.ar.