WinR Board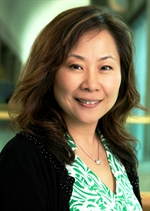 Chair- Judy Kim, MD
judykim@mcw.edu
Dr. Judy E. Kim is a graduate of the University of Chicago, Johns Hopkins University School of Medicine, and Howard Hughes Medical Institute-National Institutes of Health Research Scholars Program. She completed her ophthalmology residency training at Bascom Palmer Eye Institute and vitreoretinal fellowship at the Medical College of Wisconsin. Currently she is a professor of ophthalmology at the Medical College of Wisconsin.
Dr. Kim has received numerous awards and honors, including being named in the "Best Doctors in America" annually since 2003 as well as in the US News & World Report Best Doctors list and the Castle Connolly Top Doctors list. She has received American Academy of Ophthalmology Achievement Award, the Senior Achievement Award, and the American Society of Retina Specialists Honor Award and Service Award. She is a Heed Foundation Fellow and has been selected to the Leadership Development Program of the American Academy of Ophthalmology. She has been elected to many regional and national leadership and committee positions and serves on the review boards of a number of peer-reviewed journals.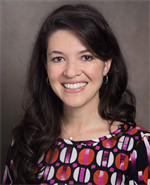 Vice Chair - Camille Palma, MD
Dr. Camille Palma graduated from Stanford University with a BA in Psychology. She received her medical degree from Baylor College of Medicine in Houston, Texas. She completed her ophthalmology residency at Case Western Reserve University in Cleveland, Ohio where she served as Chief Resident in her final year. She then went on to pursue a fellowship in Vitreoretinal surgery and Diseases at Northwestern University in Chicago, IL. She is certified by the American Board of Ophthalmology. She is currently in private practice in the northern suburbs of Chicago, IL and is an integral part of the teaching program for Northwestern University's vitreoretinal fellowship.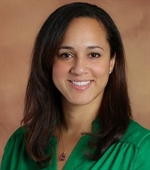 Treasurer - Jessica Randolph, MD
jessica.randolph@vcuhealth.org
Dr. Jessica Randolph graduated from the University of Virginia with a BA in Biomedical Ethics. She received medical degree from Virginia Commonwealth University in Richmond, Virginia, where she stayed to complete her ophthalmology residency. She then continued her training with a Vitreoretinal surgery and disease fellowship at Retina and Vitreous of Texas in Houston, Texas. She is board certified with the American Board of Ophthalmology. She currently is an Assistant Professor of Ophthalmology at Virginia Commonwealth University.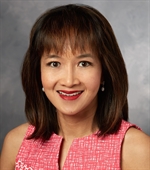 Secretary - Diana V. Do, MD
dianado@stanford.edu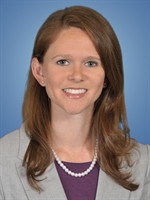 Communications Chair - Anna Parlin, MD, MPH
awparlin@gmail.com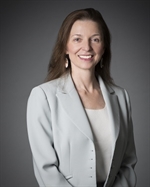 Member-at-Large - Mary Elizabeth Hartnett, MD, FACS, FARVO
ME.Hartnett@hsc.utah.edu
Dr. M. Elizabeth Hartnett holds the Calvin S. and JeNeal N. Hatch Presidential Endowed Chair in Ophthalmology and Visual Sciences and is a Professor of Ophthalmology and Visual Sciences. She is an Adjunct Professor of Neurobiology and Anatomy and Pediatrics at the University of Utah. She is one of a few pediatric retina specialists internationally trained to diagnose and treat pediatric retina disorders. She received a BS-MD degree through a combined 6-year program at Rensselaer Polytechnic Institute and Albany Medical College, followed by ophthalmology residency at University Hospitals of Cleveland/Case Western and then fellowship training in adult and pediatric retina at Schepens Retina Associates and the Schepens Eye Research Institute. She obtained research post-doctoral training in angiogenesis and cell co-culture methods under the tutelage of Patricia D'Amore at Harvard Medical School.
Dr. Hartnett currently is the Director of Pediatric Retina at John A. Moran Eye Center and is a practicing vitreoretinal surgeon providing care for patients with adult and pediatric retinal conditions throughout the Intermountain West. Dr. Hartnett is also Principal Investigator of an angiogenesis laboratory, funded by National Eye Institute/National Institutes of Health that studies mechanisms of normal and aberrant angiogenesis, particularly related to diabetic retinopathy, retinopathy of prematurity and age-related macular degeneration. She has served as Chair of the NIH study section, Diseases and Pathophysiology of the Visual System, and has served (and currently serves) on study sections for over 25 years at NIH. She also has served on the American Diabetes Association study section and as a national member of the program committee. She currently serves on the Knights Templar Eye Foundation Scientific Advisory Board.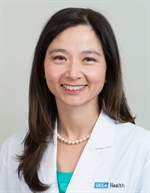 Member-at-Large - Tara McCannel, MD, PhD
TMcCannel@jsei.ucla.edu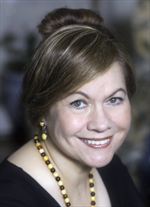 Member-at-large - Johanna M. Seddon, MD, ScM
Johanna M. Seddon, MD, ScM is Professor of Ophthalmology at the University of Massachusetts School of Medicine (UMMS), Director of Retina and Founding Director of the Macular Degeneration Center of Excellence in the Department of Ophthalmology and Visual Sciences at UMMS. Dr. Seddon is a renowned retina specialist and nutritional and genetic epidemiologist. She has an MD degree from the University of Pittsburgh School of Medicine and is the first ophthalmologist to have obtained a Master of Science degree in Epidemiology from the Harvard School of Public Health. She completed Harvard fellowships in Ophthalmic Pathology and Vitreoretinal Surgery, and she founded Ophthalmic Epidemiology and Genetics Services at two institutions in Boston, Harvard and Tufts.
Dr. Seddon specializes in the evaluation and treatment of patients and families with macular degeneration and retinal dystrophies. Dr. Seddon pioneered studies of the etiology and prevention of macular degeneration and she is recognized for her groundbreaking research and discoveries related to lifestyle factors (smoking, body mass index, abdominal adiposity, exercise), nutrition (dietary lutein, zeaxanthin, green, leafy vegetables, omega-3 fatty acids) and the associations of these modifiable factors with retinal disease. The advice to follow these healthy habits, supported by her early research, has changed the management of macular degeneration. She co-authored the science-based cookbook which incorporates her research findings called "Eat Right for Your Sight".
Dr. Seddon's team has also made seminal discoveries of several of the known genes associated with macular degeneration, including the first confirmed genetic variants in the high density lipoprotein lipid pathway, vascular endothelial growth factor pathway, collagen extracellular matrix pathway, and the first rare genetic variants with high impact on the disease. These genetic variants are now targets for new treatments being leveraged by the private sector, and Dr. Seddon is Scientific Co-Founder of one of these companies. Dr. Seddon and her team pioneered and validated predictive algorithms combining genes and lifestyle factors, nature and nurture, to estimate the probability of progressing from intermediate to advanced types of macular degeneration and visual loss, and her risk calculator is available on-line.
Dr. Seddon has held several leadership positions including VP and Trustee of ARVO, ASRS Foundation Board member, Chair of Committees and Scientific Advisory Board memberships. She has published over 250 articles in peer-reviewed journals, chapters and reviews. She has received several awards including the Mildred Weisenfeld Award from ARVO, Distinguished Alumni Award from the University of Pittsburgh School of Medicine, Women in Ophthalmology Honor Award and Mentoring Award, Kreissig Award from the European Retina Society, inaugural member of the Retina Hall of Fame, the AAO Lifetime Achievement Award, and the 2019 Future Vision Award.
---

Founders' Board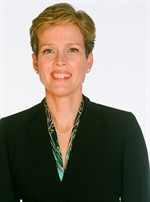 Nancy Holekamp, MD
NHolekamp@peposevision.com
Dr. Nancy M. Holekamp is a professor of Clinical Ophthalmology and Visual Sciences at the Washington University School of Medicine in St. Louis, Missouri. She is also director of Retina Services at the Pepose Vision Institute in St. Louis. Dr. Holekamp received her undergraduate Bachelor of Arts degree from Wellesley College Summa cum Laude. She received her medical degree from the Johns Hopkins School of Medicine. Dr. Holekamp then went on to completed an internship in internal medicine and a residency in ophthalmology at the Washington University School of Medicine; her fellowship training in vitreoretinal surgery was with the Retina Consultants in St. Louis.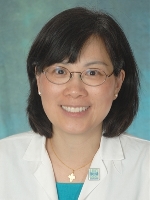 Chair-Emeritus & ASRS Board Representative -Jennifer Lim, MD
Dr. Jennifer Lim is a professor of ophthalmology and director of the Retina Service atUniversity of Illinois, Eye and Ear Infirmary in Chicago. She is the Marion H. Schenk Esq., Chair in Ophthalmology for Research in the Aging Eye. She received her medical degree with distinction from Northwestern University Six–Year Honors Program in Medical Education where she was elected into Alpha Omega Alpha Honor Medical Society (AOA) and received the Dean's AOA Student Research Award and the Julius Conn Memorial Award. She completed her ophthalmology training at the University of Illinois at Chicago, Eye and Ear Infirmary where she received the Resident Research Award and the American College of Surgeons Resident Competition Chicago Chapter Keeshin Prize. She completed her medical retina and surgical retina training at the Wilmer Ophthalmological Institute of Johns Hopkins Hospital and was a Heed Fellow Awardee and a Heed Knapp Fellow Awardee.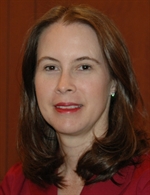 Alice Lyon, MD
a-lyon@northwestern.edu
Dr. Alice Lyon is an associate professor of ophthalmology at Northwestern University Feinberg School of Medicine. She is director of Vitreoretinal Service and Vitreoretinal Fellowships. She received her undergraduate and medical degrees from the University of Chicago with general honors and special honors in biology and was elected to the Alpha Omega Alpha Honor Medical Society (AOA) and received the American Medical Womens Association (AMWA)Award. Following her ophthalmology residency at Northwestern University, she underwent clinical medical and surgical retina fellowship training at the Massachusetts Eye and Ear Infirmary, Harvard Medical School, Retina Associates, and completed her graduate research training at the Schepens Eye Research Institute. Dr. Lyon has been on the full-time faculty at Northwestern University since 1993. She is a principal investigator for many clinical trials in retina and serves on data safety and monitoring boards. She has been director of the Chicago Curriculum in Ophthalmology since 1993, was a director for medical student education At Northwestern's Department of Ophthalmology for 10 years.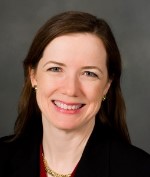 Pauline Merrill, MD
pauline.merrill@gmail.com
Dr. Pauline Merrill is an assistant professor of ophthalmology at Rush University, where she is section director for Uveitis and Inflammatory Disease. She is also a partner at Illinois Retina Associates in Chicago. After graduating summa cum laude from Princeton University, Dr. Merrill received her medical degree from Washington University in St. Louis. Her ophthalmology residency at Duke University was followed by a vitreoretinal fellowship at Baylor College of Medicine in Houston. A diplomate of and examiner for the American Board of Ophthalmology, Dr. Merrill has also received numerous honors, including a Heed Knapp Fellowship and the American Society of Retinal Specialists Senior Honor Award.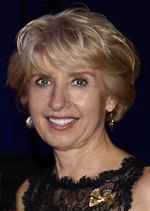 Julia Haller, MD
jhaller@willseye.org
Dr. Julia A. Haller is Ophthalmologist-in-Chief of the Wills Eye Institute, where she holds the William Tasman, M.D. Endowed Chair, and Professor and Chair of the Department of Ophthalmology at Thomas Jefferson University. She was educated at the Bryn Mawr School in Baltimore, Princeton University, and Harvard Medical School, and trained in ophthalmology at the Wilmer Eye Institute at Johns Hopkins Hospital, where she also completed her retina fellowship and served as Wilmer's first female chief resident. Dr. Haller is past president of the American Society of Retina Specialists, president elect of the Retina Society, serves on the Board of Trustees of the Association of University Professors of Ophthalmology, the Board of the ARVO Foundation for Eye Research, and the Board of Trustees of Princeton University.