WinR Events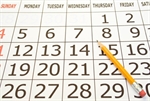 WinR Mentoring Program - ongoing
In 2021 we reimagined the core mentorship program to include a long-term experience in hopes of fostering stronger and lasting relationships between participants. The ultimate goal was to cultivate and elevate women leaders, and to provide both mentors and mentees with the tools they need to excel in roles inside and outside of medicine. The final event of the program was an in-person Mentorship Breakfast at the annual AAO meeting in November, which allowed the mentor-mentee pairs to share time face-to-face. The mentors were encouraged to have the mentees shadow them for the day, like we have done in years past. In 2022 we will be planning quarterly virtual group sessions on various topics with breakout discussions leading up to the in-person breakfast at AAO.
WinR Winter Brunch, Chicago, IL – December 4, 2022
Join ASRS Women in Retina (WinR) for a networking event on Sunday, December 4 from 8:00 AM - 10:00 AM in Chicago. All ASRS Fellow-in-Training WinR members and those interested in being a part of WinR are welcome. Please register here by November 21.

The Daring Way: Show up, Be seen, Live brave - January 19, 2023 at 7:00 PM CT
Save the date for this virtual WinR event featuring guest speaker, Carol Woodbury. Carol Woodbury is a private practice psychotherapist, licensed marriage and family therapist who has been certified through the Brene Brown Education and Research Group.

The Daring Way™ is an empirically based training and certification program for helping professionals, based on the research of Dr. Brené Brown. The work focuses on courage building, shame resilience, and uncovering the power of vulnerability.
Please check back for updates on WinR events!

Please note that the events held in conjunction with the ARVO and AAO meetings offer travel grants. Each fellow is eligible to receive one travel grant per year.
---
Archived WinR Webinars
If you missed our webinars on managing your personal finances, leadership presence or private equity,
click here
to access the event recordings.