WinR Events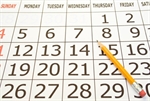 WinR Mentoring Program - ongoing
In 2021 we reimagined the core mentorship program to include a long-term experience in hopes of fostering stronger and lasting relationships between participants. The ultimate goal was to cultivate and elevate women leaders, and to provide both mentors and mentees with the tools they need to excel in roles inside and outside of medicine. The final event of the program was an in-person Mentorship Breakfast at the annual AAO meeting in November, which allowed the mentor-mentee pairs to share time face-to-face. The mentors were encouraged to have the mentees shadow them for the day, like we have done in years past. In 2022 we held quarterly virtual group sessions on various topics with breakout discussions leading up to the in-person breakfast at AAO.
Applications for the 2023 Mentorship Program are now closed.
WinR Research Conference at ARVO - April 23, 2023, 7:00 PM
New Orleans Marriott Warehouse Arts District, New Orleans, LA
Our very popular annual event at the Association for Research in Vision and Ophthalmology (ARVO) will feature WinR members presenting their research and will provide a forum to network.

Speakers will have 5 minutes to present their best work in order to compete for the Mina Chung Memorial WinR Research Award -- a $2000 grant to attend the ASRS 2023 Annual Meeting in Seattle. The runner up will receive complimentary registration for the ASRS 2023 Annual Meeting.
Abstract submission is open to WinR members who have been in practice for 3 years or less and those still in training. If you are interested in presenting, please send your abstract to Sam Zerang no later than March 23.
Presentation abstracts should be 250 words or less and include title, purpose, methods, results, conclusion, co-authors (if applicable), figures or tables. A panel of experts will pick the top abstract submissions to be presented at the event where they will discuss the papers and give advice on the research projects and presentations as part of WinR mentoring.

This event is complimentary and open to all ASRS members. Members who wish to attend the event are asked to RSVP here by April 7.

41st ASRS Annual Meeting, Seattle, WA – July 28-August 1, 2023
WinR will host their annual luncheon during the 41st ASRS Annual Meeting. The luncheon will feature a keynote speaker; while the case conference offers WinR members the opportunity to present interesting cases.
AVTT Dinner, Chicago, IL - August 18, 2023
WinR will once again host a dinner for retina fellows and WinR members in conjunction with the Advanced Vitreoretinal Techniques and Technology (AVTT) Symposium. The dinner will be an opportunity to meet WinR leadership and network with other WinR members.

Please note that the events held in conjunction with the ARVO, WIO and AAO meetings offer travel grants. Each applicant is eligible to receive one travel grant per year.
---
Archived WinR Webinars
If you missed our webinars on managing your personal finances, leadership presence or private equity,
click here
to access the event recordings.