WinR Events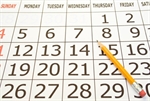 Next Event:
RSVP for the Winter WinR Brunch
Join ASRS Women in Retina (WinR) for a networking event in Chicago on January 26.
Sunday, January 26
9:00 AM – 11:00 AM
Prime & Provisions
222 N. LaSalle Street
Chicago, IL 60601
All ASRS Fellow-in-Training WinR members and those interested in being a part of WinR are welcome. RSVP to Sam Zerang by January 2.
Upcoming WinR Events

Mark your calendars for these upcoming WinR events. Please note that the events at AAO and WIO meetings offer travel grants. Each fellow is eligible to receive one travel grant per year.
Fellows' Forum WinR Brunch, Chicago, IL – January 26, 2020
Take advantage of the opportunity to meet WinR leadership and other ASRS members at the WinR brunch. This invitation is open to all fellows interested in learning more about the WinR mentoring program and networking with others in the specialty.

ARVO Annual Meeting, Baltimore, MD – May 3-7, 2020
WinR will host a luncheon for ASRS members and retina fellows at the Association for Research in Vision and Ophthalmology (ARVO) Annual Meeting. The luncheon is an opportunity to present research and provide practice at the podium, exposure of young women's research and talents, as well as potential for coaching.

38th ASRS Annual Meeting, Seattle, WA – July 24-28, 2020
WinR will host their annual luncheon during the 38th ASRS Annual Meeting. The luncheon will feature a keynote speaker; while the case conference offers WinR members the opportunity to present interesting cases.


Audio-Visual Likeness Release: At these events, the American Society of Retina Specialists may be photographing, videotaping, and/or audio-taping. Through your participation, you acknowledge these activities and agree to allow your image and likeness, if recorded, to be used by the ASRS in Society publications, on the ASRS website, and in marketing and promotional materials. Attendees of these ASRS events waive all claims against the Society for any liability resulting from these uses. Attendees agree that no compensation will be received in connection with the recording, use or distribution of their image.