WinR Events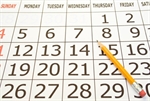 Virtual Training Session, "Leadership Presence"
Wednesday, June 29, 2022
7:00 - 8:00 PM (CT)
Click here to register

The ASRS Women in Retina Section (WinR) is pleased to invite you to a complimentary virtual training session, "Leadership Presence", on June 29 at 7 PM (CT), featuring expert guidance on how to present, communicate and lead from guest speaker Amy Glass. Ms. Glass is CEO, senior facilitator and coach and owner of BRODY Professional Development. She has worked internationally with Fortune 100 companies in a variety of industries with a focus on life sciences.
This event will be customized to align with the needs of Women in Retina. Participants who complete this program will be better able to…
Project confidence through body language and voice
Enhance relationships through listening and empathy
Frame their communication to increase influence and impact
Participants will receive a complimentary electronic copy of the book 100 Leadership Presence: The Influential Intangible, by Marjorie Brody and Amy Glass. WinR encourages all members of ASRS to attend.
WinR Case Conference
Friday, July 15 from 6:15-7:45 PM
Javits Center, New York
ASRS members are invited to submit an abstract of an interesting, challenging, or unusual medical or surgical case for the WinR Case Conference which will be held on Friday evening July 15 during the ASRS Annual Meeting. Abstracts must be submitted by June 1.
Click for details and to submit an abstract
.
WinR Luncheon
Saturday, July 16 from 11:50 AM - 1:05 PM
Javits Center, New York

Please check back for updates on WinR events!

Please note that the events held in conjunction with the ARVO and AAO meetings offer travel grants. Each fellow is eligible to receive one travel grant per year.
---
Managing Personal Finances Webinar
If you missed our webinar on managing your personal finances, featuring vitreoretinal surgeons and authors of Financial Freedom Rx: The Physicians' Guide to Achieving Financial Independence, Chirag Shah, MD, MPH, FASRS, and Jayanth Sridhar, MD, FASRS,
click here
to access the event recording.