WinR Events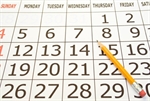 Upcoming WinR Events
WinR Mentoring Program
May - November, 2021


The Women in Retina Section is expanding it's mentoring program to include a new long-term option, designed to facilitate longitudinal relationships and strengthen the WinR community. This year, the program will run between now and the AAO meeting and will leverage a virtual format.
Active WinR members who have been out of fellowship for more than 3 years are invited to become mentors. Ten selected mentors will be asked to attend a training session over Zoom in May and will then be matched with mentees. Fellow-in-Training WinR members and WinR members within their first 3 years of practice are eligible to apply for the mentee opportunity.
Matches will be made using information from an intake survey and mentor-mentee pairs are expected to communicate regularly. To further encourage mentee participation, travel grants to attend the AAO meeting in November are available to mentees who complete the program requirements. All will sign a contract affirming their commitment as a mentor or mentee. If you are interested, please complete the intake form no later than April 30, 2021.
ASRS 39th Annual Meeting
October 8-12, 2021
San Antonio, TX


WinR will host their annual luncheon during the 39th ASRS Annual Meeting. The luncheon will feature a keynote speaker; while the case conference offers WinR members the opportunity to present interesting cases.

Please check back for updates on other WinR events!

Please note that the events held in conjunction with the ARVO and AAO meetings offer travel grants. Each fellow is eligible to receive one travel grant per year.


Audio-Visual Likeness Release: At these events, the American Society of Retina Specialists may be photographing, videotaping, and/or audio-taping. Through your participation, you acknowledge these activities and agree to allow your image and likeness, if recorded, to be used by the ASRS in Society publications, on the ASRS website, and in marketing and promotional materials. Attendees of these ASRS events waive all claims against the Society for any liability resulting from these uses. Attendees agree that no compensation will be received in connection with the recording, use or distribution of their image.