Sociedad Española de Retina y Vitreo (SERV)
website: https://www.serv.es/
Delegate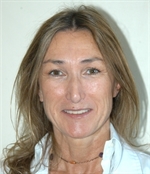 Marta S. Figueroa, MD, PhD
+34 6-3002-2127 (Office)
Santa Hortensia 58
Madrid, 28002 , ES
figueroa@servicom2000.com
About


The Spanish Vitreo-Retinal Society (SERV) is a non-profit scientific society founded in 1989. SERV aims to improve the public's visual health and quality of life by fostering knowledge of the retina and its ailments. The Society also works to promote prevention and early treatment of retinal disorders with excellence in care, research, and education.
The Society has 519 members; its 12 committees have 60 members working on 35 projects, including publications, guides for clinical practice, clinical trials, educational programs, retinal cures, and the annual meeting. SERV is working to achieve uniform standards across Spain, having published its first manual on retinal care.
The 2013 annual meeting, held in Madrid on March 8-9, was attended by 850 retina specialists. This year's meeting featured guest speakers from 5 countries; the SERV Medal of Honour was awarded to Claus Eckardt, MD, from Germany.
SERV would like to collaborate with ASRS in organizing educational initiatives. For more information, please visit www.serv.es.