Sociedad Centroamericana de Retina & Vitreo (SCRV)
Delegate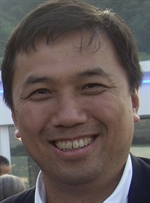 Lihteh Wu, MD
+50 6-2256-2134 (Office)
+50 6-2256-2128 (Fax)
PO Box 144 Plaza Mayor
San Jose, 1225, CR
lw65@cornell.edu
About


The Central American Retina and Vitreous Society was founded in 2003 by a group of vitreoretinal specialists from the area who met in Costa Rica. The goals of the society are to foster closer bonds between retina specialists in Central America and to exchange scientific information and new surgical techniques in the hope of improving retinal care in the area.
The society holds biennial meetings on a rotating basis; the most recent meeting. February 7-9, 2013, in Antigua, Guatemala, was attended by 400 ophthalmologists.
Central America, a land of contrasts, comprises 6 countries: Costa Rica, El Salvador, Guatemala, Honduras, Nicaragua, and Panama. The most advanced medical training and services are provided in the capital cities by private practitioners, where high-level technology is available to those who can afford it.
However, most of the population does not have access to these services because of the costs involved. Public institutions with limited access to advanced technology bear the burden of treating the majority of the population.
The most prevalent vitreoretinal pathologies in Central America are diabetic retinopathy, complications from anterior-segment surgery, and AMD.