ECS Co-Chairs
Early Career Section Co-Chairs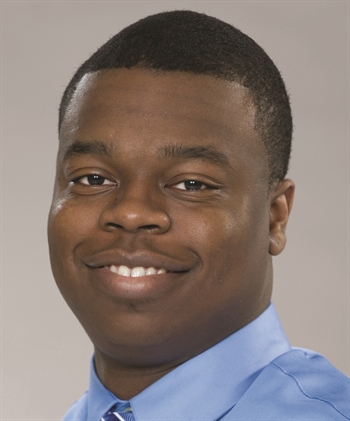 Basil K. Williams Jr, MD
Basil K. Williams Jr. MD is an Associate Professor of Ophthalmology at the Bascom Palmer Eye Institute, where he completed his ophthalmology residency and vitreoretinal surgery fellowship and served as a chief resident and co-director of ocular trauma. He completed an additional fellowship in ocular oncology at Wills Eye Hospital, where he received the William Tasman Outstanding Fellow Teaching Award.
Previously, Dr. Williams held the Mary Knight Asbury Endowed Chair as the Director of Ocular Oncology at the University of Cincinnati College of Medicine and directed the retinoblastoma program at Cincinnati Children's Hospital.
He grew up in the Bronx, NY, received his Bachelor of Arts Degree from Yale University, and attended The Chicago Medical School. His research interests pertain to health disparities, intraocular tumors and vitreoretinal surgical topics.


Dr. Mrinali Gupta is a Vitreoretinal Surgeon at Retina Associates of Orange County (Laguna Hills, Newport Beach, and Santa Ana). Prior to relocating to California, Dr. Gupta served for 5 years as Vitreoretinal Surgeon and Assistant Professor of Ophthalmology at Weill Cornell Medical College in New York City, where she also served as Director of the Medical Retina Fellowship Program and was the recipient of the Ophthalmology Residency Program "Faculty Teacher of the Year" award.
Dr. Gupta serves as Vice President of Education on the Executive Committee of Vit-Buckle Society, an international professional society, and on several Education Committees of the American Society of Retina Specialists. She is a member of the American Academy of Ophthalmology and the Retina Society. Dr. Gupta is actively involved in translational and clinical research, with numerous national and international presentations and lectures, over 80 peer-reviewed publications.
Dr. Gupta received her undergraduate education at Duke University, where she graduated summa cum laude and was elected to the Phi Beta Kappa Academic Honor Society. She obtained her Doctor of Medicine degree at Duke University, where she received the E. Arthur Palumbo Scholarship and was elected to the Alpha Omega Alpha Academic Honor Society. As a Howard Hughes Medical Institute Research Scholar, Dr. Gupta conducted macular degeneration research for one year at the National Eye Institute of the National Institutes of Health.

Dr. Gupta completed internship training at Memorial Sloan-Kettering Cancer Center in New York City. She completed ophthalmology residency training at Harvard Medical School / Mass Eye and Ear Infirmary, followed by a 2-year fellowship in Vitreoretinal Diseases & Surgery at Weill Cornell Medical College. During her fellowship, Dr. Gupta was a recipient of the Heed Ophthalmic Foundation Fellowship and of the Ronald G. Michels Fellowship Foundation Award.