ECS Co-Chairs
Early Career Section Co-Chairs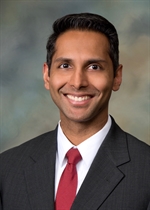 Ankoor R. Shah, MD

Ankoor R. Shah, MD is a practicing vitreoretinal surgeon with Retina Consultants of Houston, an Assistant Professor of Clinical Ophthalmology at the Houston Institute for Academic Medicine, and a Clinical Assistant Professor of Ophthalmology of Weill Cornell Medical College.
Dr. Shah graduated summa cum laude with a dual degree in healthcare management and biology from the Wharton School and the College of Arts and Sciences at the University of Pennsylvania, respectively. He earned his medical degree from Columbia University College of Physicians and Surgeons, where he focused his research efforts on age-related macular degeneration and earned the opportunity to complete the prestigious Doris Duke Clinical Research Fellowship. He performed his residency in ophthalmology at the University of Pennsylvania Scheie Eye Institute, where he was awarded the Medical Student Teaching Award for his dedication and excellence in teaching. He went on to complete an adult and pediatric surgical vitreoretinal fellowship at the renowned William Beaumont Hospital in Royal Oak, Michigan. Over his career, Dr. Shah has received numerous prestigious honors, most notably the Rose Award, Dean's Day Research Award, and Behrens Memorial Prize in Ophthalmology.
Dr. Shah has authored over 80 peer-reviewed scientific papers, book chapters, and presentations at national meetings. His research interests include novel therapies for age-related macular degeneration, telemedicine in diabetic retinopathy, and scleral fixation techniques for intraocular lenses. He has been a principal investigator or sub-investigator on over 70 ongoing clinical trials. Dr. Shah has also taken an active interest in practice management and coding issues as a member of the Practice Management Committee of the American Society of Retina Specialists (ASRS) and the ASRS Business of Retina Planning Committee. He is co-content director of the Retinal Coding 2018 book published by the AAO. Currently he is the ASRS Current Procedural Terminology (CPT) Advisor advocating for and designing codes for retina specialists at the American Medical Association CPT Meetings.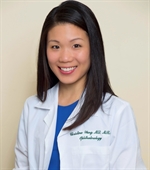 Christina Y. Weng, MD, MBA
Christina Y. Weng, MD, MBA is an Assistant Professor of Ophthalmology and the Vitreoretinal Diseases & Surgery Fellowship Program Director at the Baylor College of Medicine in Houston, Texas. She has a faculty appointment at the Level 1 trauma center, Ben Taub General Hospital. Dr. Weng was the recipient of the Dan B. Jones Teaching Award in 2016.
Dr. Weng graduated cum laude from Northwestern University and then went on to medical school at the University of Michigan where she was elected to the Alpha Omega Alpha (AOA) Medical Society. While in Ann Arbor, she pursued an MBA degree from the University of Michigan-Ross School of Business and graduated with high distinction. Dr. Weng completed her ophthalmology residency at the Wilmer Eye Institute-Johns Hopkins University and surgical retina fellowship at the Bascom Palmer Eye Institute-University of Miami.
Dr. Weng is involved with multiple clinical trials; these include the DRCR.net diabetic retinopathy trials and the AGTC Phase 1/2 intravitreal gene therapy study for X-linked retinoschisis. She also leads numerous research studies in her areas of interest: clinical/surgical outcomes, medical economics, healthcare quality metrics, and telemedicine.