Early Career Section Mentoring Program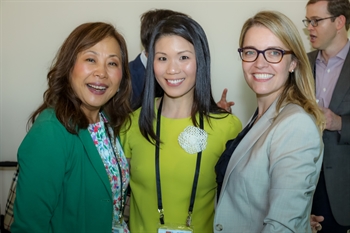 The ASRS Early Career Section Mentoring Program now offers members of the Fellow-in-Training and Early Career sections opportunities to connect with more seasoned ASRS members to facilitate the creation of lasting and meaningful professional relationships.
If you're interested in participating, simply complete the ECS Mentoring Program application. We ask that Mentors have been in practice for a minimum of 7 years. Interested members can apply throughout the year, however the new mentor and mentee pairings will be matched up on an annual cycle each fall. After a pairing is made, the ECS mentoring program co-chairs will offer advice for structured exchanges throughout the year and we hope that you will communicate and interact on your own as well.
Are you a new peer-reviewer or interested in writing for the Journal of Vitreoretinal Diseases and need a little guidance? As a new addition, the mentoring program now offers mentors for new peer-reviewers for the JVRD as well as those who are writing their first scientific articles. Both mentors and mentees should select the appropriate checkbox under the career advice section of the application to participate.
For questions on the program, please contact co-chairs Mitul C. Mehta, MD, MS, at mcmehta@uci.edu and Christina Y. Weng, MD, MBA, at Christina.Weng@bcm.edu.
A Conversation on Mentorship With Dr. Gregori
A Conversation on Mentorship With Dr. Riemann
Dr. Tom Albini Discusses the Benefits of Mentorship