Advocacy & Practice Updates — Advocacy & Practice
Insurers Distinguishing Physicians Based on Quality, Cost
December 23, 2014 -- Back to Retina Practice News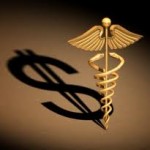 ASRS is monitoring network tiering by insurance plans—have you been affected?
In recent weeks, ASRS has received reports of letters from UnitedHealthcare's (UHC) about its Premium Physician Designation Program. The letters, typically regarding "Your Practice's 2015 UnitedHealth Premium Physician Designation Program Assessment Results," indicate whether you have met the program's quality and cost efficiency goals for 2015 and have qualified for tier 1 designation.
We understand that other payers, including CIGNA, have similar designation programs, but may not be providing the same outreach to inform you of your designation. These payers require that you contact them for your designation information.

Tiering programs don't distinguish between specialties and subspecialties
The effects of quality and cost efficiency-based tiering programs on your practice vary among payers. For example, UHC's program allows employers to choose a benefit design that offers lower co-pays or co-insurance amounts to enrollees who choose a tier 1 provider. Your tier designation (at the individual, not group level) is available on the UHC website when enrollees search for providers.
Network tiering programs are an example of payers using cost and quality data at the specialty level, irrespective of subspecialties like retina. UHC's program evaluates 27 specialties, including ophthalmology, to recognize providers who meet the plan's standards for quality and cost efficiency. However, the program does not differentiate between ophthalmologists and retina specialists, creating an uneven playing field.
Plans with these programs typically require that you meet two goals – a measure of cost-efficiency and a measure of quality – in order to receive the top tier designation. You may meet one requirement, but not the other.

Have you unknowingly been enrolled in a tiered program?
You may be unaware that you are enrolled in a tiered network program. The letters shared with us present program participation as something urgent that you should contact the payer about; however, enrollment likely isn't required.
It is unclear if and how these designations influence patients' selecting of physician. It is possible that an assessment indicating failure to meet plan quality and/or cost standards may be no more detrimental than if the plan reports lacking an assessment for you. In either case, it is important for you to always strive to provide high-quality low cost care to your patients.

Notify us—help us monitor and fix tiering methodologies
The ASRS is working with our specialty society partners to propose refinements to insurance plan network requirements that would protect patient access to your services. ASRS is recommending changes to provisions on contracting and network tiering that would more clearly differentiate between specialty and subspecialty. We also continue to bring your stories to Washington, DC to exemplify why new patient and provider protections are vital to ensuring network adequacy and access to sight-saving care.
If you have been notified by UHC or have had contact with any other plan about quality and cost-efficiency-based provider designations or tiering, please complete our form and provide us with the details of your experience. We also welcome copies of any payer communications that you can share with us as we continue to monitor this issue.