Welcome to the New ASRS.ORG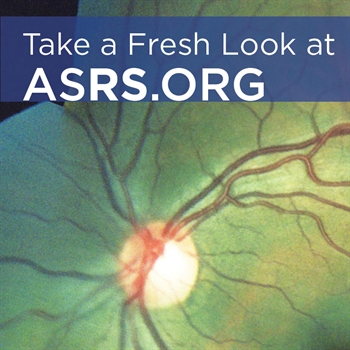 ---
ASRS.ORG has been updated to make retina news, resources and tools more accessible than ever before!
Enhancements to this trusted resource include:
A more dynamic visual layout
More intuitive organization and navigation
Redesigned landing pages
Expanded content sections
Handy homepage links for key resources
Convenient drop menus and tile format for easy navigation
Social media connectivity
Coming Soon!
The Retina Career Center will offer an exclusive database of both MD and non-MD, retina-specific job opportunties and candidates. The features and flexibility of the platform will make it a powerful tool for both retina candidates and employers looking to make a career connection.
ASRS Multimedia Library will provide a one-stop shop for all ASRS multimedia content -- videos, podcasts, webinars, Spotlight Cases, meeting presentations and more. Getting the latest clinical updates has never been easier!
---
Thank you!
Many thanks to members of the Website Task Force and Communications Committee for volunteering time to help spearhead the website initiative, including: R.V. Paul Chan, MD; Sabin Dang, MD; Geoffrey Emerson, MD, PhD; Sunir Garg, MD; Jeffrey Heier, MD; Nancy Holekamp, MD; J. Michael Jumper, MD; Ananda Kalevar, MD; James Major, MD; Lisa Olmos de Koo, MD; John Pollack, MD; and Christina Weng, MD, MBA.
Thanks also to the ASRS Board of Directors and membership sections for their valuable contributions to the process.