Two ASRS Members Win National Eye Institute Prizes in National Audacious Goals Challenge
The National Eye Institute (NEI) selected proposals from ASRS members Rajesh C. Rao, MD, and Jeffrey Stern, MD, PhD, as 2 of this year's Challenge to Identify Audacious Goals in Vision Research and Blindness Rehabilitation winners. NEI received nearly 500 entries in its competition, which is part of a government-wide effort to spurn innovation aimed at reducing the burden of vision disorders and diseases worldwide.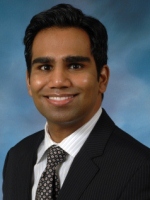 Rajesh C. Rao, MD
Rao, a Fellow in Training and the youngest winner, was recognized for his proposal "An Audacious Goal: Reprogramming the Retina" which discusses reprogramming surviving retinal cells into specific cell types to replace damaged cells. He also proposes to reprogram easy-to-isolate cells (eg, blood and skin cells or Muller cells from retinal surgery) directly into retinal cell types that are lost, such as photoreceptors or retinal pigment epithelium. By these direct reprogramming strategies, Rao hopes to bypass a stem cell intermediate state—as contaminating stem cells in a retinal transplant can migrate or proliferate out of control—in order to decrease tumor formation. Rao will begin research in retinal cell reprogramming this year at the University of Michigan, as a physician-scientist in the NEI-funded K12 Mentored Clinician Scientist Award.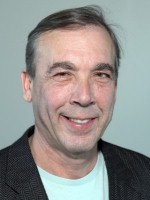 Jeffrey Stern, MD, PhD
Stern was recognized for "Endogenous Retinal Repair: Releasing our Inner Salamander" which proposes repairing the retina by activating endogenous stem and progenitor cells. In his proposal, Stern states that recent breakthroughs indicate that the propensity for repair is present but needs to be encouraged and directed to achieve regenerative benefit. For example, subpopulations of cells in the retinal pigment epithelium (RPE) and neural retina (Muller glia) can be activated to proliferate and have the potential to replace cells lost due to disease or trauma. Control of this process in vivo would have broad impact for efforts to repair the retina in patients using their own cells, avoiding the complications of transplantation and ushering in a new generation of retinal therapeutics.
Updated: March 22, 2013