Advocacy & Practice Updates — Advocacy & Practice
FDA Issues Some Guidance Related to the Drug Quality and Security Act: Long-Term Availability of Avastin Remains Uncertain
Title I of the Act establishes the following two categories of compounding:

Traditional Compounders: Under Section 503A of the Food Drug and Cosmetic Act (FDCA), pharmacies that compound drugs based on prescriptions (or in limited quantities in advance of receiving prescriptions) and meet a number of other criteria are exempt from the FDCA requirements for drug approvals, quality standards, and labeling that apply to drug manufacturers.
Outsourcing Facilities: Section 503B of the FDCA establishes a new voluntary category of FDA-regulated compounders called "outsourcing facilities" that will register with the FDA, undergo regular inspections, meet more rigorous quality standards, and track and report adverse events. Compounding facilities that meet the requirements under 503B do not need prescriptions to compound drugs.
February 27, 2014 -- Back to Retina Practice News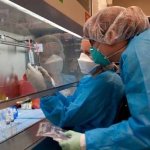 On November 27, 2013, President Barack Obama signed into law the Drug Quality and Security Act. The law aims to improve the safety of compounded drugs and clarifies the United States Food and Drug Administration's (FDA) oversight authority, giving the FDA significant discretion in deciding how repackaged products and drugs produced by traditional compounders for office
use will be handled.
While the FDA has not yet published guidance related to accessing compounded products for office-use or repackaged products (eg, Avastin), it has issued draft guidance for public comment on several issues that could impact the future availability of Avastin.
Call for "do not compound" suggestions: The FDA has asked for nominations regarding drug products that "present demonstrable difficulties for compounding." Due to these drugs complexity, there is a risk that compounding them will result in an unsafe or ineffective product. The FDA will review the responses and develop a list of drugs that cannot be compounded.
Request nominations for bulk substances: Outsourcing facilities will be allowed to compound drugs from bulk drug substances, or active ingredients, if the drugs are in shortage or on a list approved by the FDA. The agency is calling for suggestions on which substances to include on that list.
Even before finalized regulations regarding the technical registration requirements for 503B "outsourcing facilities" (eg, facilities that will be allowed to compound drugs without prescriptions, among other things), the FDA is stepping up enforcement of anticipatory compounding and related practices. The agency recently warned Avella of Deer Valley, Inc that it is violating federal law because it does not require a patient-specific prescription.
With all of the uncertainty, many compounders are electing to stop compounding Avastin, resulting in ASRS members scrambling for medication. The local shortage is particularly troubling in regions covered by insurers imposing tiered therapy policies that require the off-label use of Avastin before the use of two available FDA-approved agents (Lucentis and Eylea) is considered. Click here for more information on ASRS efforts to oppose tiered therapy practices.
ASRS will continue to work with the American Academy of Ophthalmology to ensure that the FDA will continue to allow access to compounded drugs for office use and repackaged drugs.