What Retina Practices Need to Know About ICD-10
After years of delay, ICD-10 (or the International Classification of Diseases, 10th Revision) is up and running in the United States. The system is used for tracking and monitoring diseases and for health care reimbursement by countries around the world.
The new ICD-10 is five times larger than its 14,000-code predecessor ICD-9, demanding greater specificity in diagnoses. How physicians make clinical diagnoses remains the same -- what has changed is the granularity with which the new ICD-10 codes describe those diagnoses.
Transitioning to the complex new system is no small task and is likely to present some intermittent challenges for retina practices. With this in mind, ASRS has compiled the following information and resources to assist member practices in their move to ICD-10.
Scroll for insights from our interview with coding expert Joy Woodke COE, OCS on:
Top 5 concepts for retina ICD-10
Understanding new ICD-10 terminology
Tips for transitioning to ICD-10
Top 5 concepts for retina ICD-10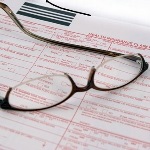 5. Not all ICD-9 codes perfectly crosswalk to a code in ICD-10, but most do
Some new codes were not available in ICD-9—for example, the ICD-10 code for cystoid macular edema status post-cataract surgery is H59.03-, "dash" meaning additional digits in the family of codes; there was not a code that specific in ICD-9. There was cystoid macular edema, but not cystoid macular edema status-postcataract surgery.
Some codes don't crosswalk 1:1. Example: diabetes. When we code diabetic macular edema in ICD-9, we use 250.51 or 250.50, stating diabetes type 1 or type 2. We use 362.0X (X = 1, 2, 3, 4, 5, or 6) for diabetic retinopathy, and then 362.07, diabetic macular edema. Those 3 codes all crosswalk to variations of a single code in ICD-10.
A lot of people rely on their practice management system or EHR; they think, "We'll download the ICD-10 codes and the system will link the codes—so if it was this retinal detachment code in ICD-9, it's now that code in ICD-10." But sometimes, because there is not a 1:1 relation between the 2 codes, they might crosswalk to nothing or an unspecified code.
Example: 921.3, Contusion of the eye ball, traumatic hyphema in ICD-9, would crosswalk to S05.1- in ICD-10 or possibly be left blank. Additional information is required, including laterality and encounter. For traumatic hyphema of the left eye, initial encounter the code would be S05.12XA in ICD-10.
It's the same concept with laterality. If you're using 361.01 in ICD-9 for a retinal detachment in the right eye, but you have laterality in ICD-10, it's going to crosswalk to unspecified, because the computer system doesn't know if that detachment is in the right or left eye. You need a person to specify the appropriate ICD-10 code.
Descriptions have changed in ICD-10. For example, ICD-9 code 362.34, transient artery occlusion, is transient retinal artery occlusion in ICD-10. Sometimes the descriptions mean the same thing, but the wording has changed slightly, so as you are updating superbills or custom lists and libraries, make sure you have the correct ICD-10 description.
4. Many ICD-10 codes require laterality
The ICD-10 code book specifies codes where laterality is required, such as most "H" codes in Chapter VII (diseases of the eye, adnexa).
To determine whether laterality is required:
Look up the code in the alphabetical index.
A hyphen can indicate there are more codes in the family, describing laterality or eyelids.
Confirm in tabular list.
The following conditions do NOT require laterality in ICD-10:
Wet macular degeneration
Dry macular degeneration
Diabetes
Retinal edema, retinal ischemia
Hereditary retinal dystrophies
Other specified or unspecified diagnoses
Glaucoma does not always require laterality.
Even when ICD-10 coding doesn't require laterality, it is advisable for the chart to indicate what's in the right eye, and what's in the left eye.
3. ICD-10 has deleted "recent" and "old" from retinal detachment codes
There are not a lot of changes in codes for detachments and breaks, except that old retinal detachments in ICD-9 do not perfectly crosswalk to ICD-10. For example, 361.07 is retinal detachment-old-total; it crosswalks to H33.05- and has a different description in ICD-10—total retinal detachment.
Also 361.06, which is retinal detachment-old-partial, crosswalks to an unspecified code, H33.8—other retinal detachments, no laterality. This is an example of an unspecified code with no laterality in the H chapter.
Retinal tears crosswalk from the types we saw in ICD-9. It's better to avoid that unspecified break if we know whether it's a round, horseshoe, or multiple hole—usually it's known whether it's one of those 3, so it's better to be more specific in the chart documentation. But if the type of tear hasn't been clearly documented in the chart, H33.30- would be acceptable.
We recommend that physicians also go through ICD-10 training so they can identify the areas where they need to be more specific. If the physician already knows the code and charts it appropriately, it helps with overall efficiency.
2. Diabetes is classified differently in ICD-10
In ICD-10, diabetes codes are included in Chapter IV: endocrine, nutritional and metabolic diseases. ICD-9 has 3 codes for a patient with diabetic macular edema, 362.07; we have to specify a code for:
Diabetes type 1 or 2
Diabetic retinopathy
Diabetic macular edema
In ICD-10, the elements of those 3 ICD-9 codes are now described in 1 code.
But "non-insulin-dependent diabetes mellitus" (NIDDM) and "controlled" and "uncontrolled" are not words in the language of ICD-10.
ICD-10 codes answer 5 questions about a patient's diabetes:
Type?
Retinopathy?
Proliferative?
Nonproliferative diabetic retinopathy (NPDR), stage?
Macular edema?
There is a pattern, with E10 as the first 3 digits for type 1 diabetes and E11 for type 2. The next digit, 3 (E10.3 or E11.3), indicates retinopathy. For the fourth digit, 2 means mild, 3 indicates moderate, 4 means severe, and 5 is proliferative. The final digit is either 1 or 9; 1 means with macular edema, and 9 means without it. You will soon start recognizing the codes based on each of those digits in the pattern. If there is no retinopathy, the code truncates with 9 (eg, E10.9 or E11.9).
Even though ICD-10 diabetes coding doesn't require laterality, it is important for the chart to document the condition of the right and left eye. In the chart, you might note "mild nonproliferative retinopathy with macular edema in the right eye, but proliferative retinopathy with macular edema in the left eye," because the patient's eyes can have different stages of retinopathy, with or without macular edema. Be sure to link the correct diabetes code to whichever test or treatment you're providing.
1. Each CPT code is linked to the diagnosis code on an ICD-10 claim
Make sure to link the appropriate diagnosis to the CPT code. When preparing a claim, consider:
What is the diagnosis, right eye?
What is the diagnosis, left eye?
Review claims prior to submission—check the laterality link.
When submitting a claim form, list all the diagnosis codes for that claim, and then below, list specific CPT codes. It is important to link the appropriate diagnosis code to the correct type of service.
For example, a physician may identify 3 specific diagnosis codes during a single office visit, but one of the testing services is linked to just 1 code because the test is medically necessary only for that diagnosis. Then the treatment should also be linked to just the appropriate diagnosis code.
There was a Medicare Recovery Audit Contractor (RAC) audit in 2013 where physicians or practices were incorrectly linking dry AMD to intravitreal injections; probably the patient had dry AMD in 1 eye and wet in the other, so that office visit noted dry AMD and wet AMD. But when the injection code was billed, the claims-processing system linked the dry AMD to the injection. Then, of course, the Medicare RAC auditors asked for that money back, and the practice had to appeal the claim.
Understanding new ICD-10 terminology
ICD-10 codes start with a letter—be careful to distinguish the letter "O" from the number "0." The most common codes used in retina begin with H and E; there are also retina-related codes that start with B, C, S, and T.
"X" is used as a placeholder for 2 reasons:
For future expansion of the disease
To fill an empty position between required characters:

a. In the glaucoma codes when laterality is not required, but staging is. Example: H40.10X1: primary open-angle glaucoma, mild stage.

b. In trauma (accident) codes, which all start with "S" or "T." X is a placeholder in the sixth position, followed by "A" (initial encounter), "D" (subsequent) or "S" (sequela). Example: T85.21XA" breakdown (mechanical) of intraocular lens, initial encounter.
A hyphen at the end of an ICD-10 code in the alphabetical index means to look for additional characters. When you see a hyphen, don't stop at the alphabetical index; the tabular list provides additional information you need to choose the correct code.
ICD-10 sometimes requires specifying laterality:
1 = right eye
2 = left eye
3 = bilateral (but not always)
"Exclude 1" and "exclude 2" notes below a code in the tabular list tell which conditions can—and cannot—be billed together:
Exclude 1 = mutually exclusive codes
Exclude 2 = codes that can be billed together
ICD-10 Resources
Cheat sheets to convert ICD-9 to ICD-10 codes