Compounding: Patient-Specific Requirements on 503As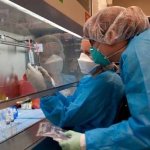 In 2012, a fungal meningitis outbreak linked to tainted sterile compounded drugs transformed the compounding industry by prompting the U.S. Food and Drug Administration (FDA) to tighten regulations on compounding pharmacies and spurred state pharmacy boards to review their compounded medication regulations. Numerous state boards of pharmacy began requiring individual patient prescriptions for compounded medical orders putting access to sight-saving Bevacizumab (Avastin®) in limbo for patients relying on it for effective off-label treatment for age-related macular degeneration (AMD) and other conditions, as well as limiting prompt access to other needed treatments.
Drug Quality and Security Act
In 2013, the Drug Quality and Security Act was signed into law, creating a new category of more highly regulated compounding pharmacies known as 'outsourcing facilities' (or 503Bs) and giving the FDA new oversight authority for the compounding of prescription medications. As part of their enforcement of the law, in 2016, the FDA published draft guidance limiting compounding of non-patient specific drugs for physicians, hospitals and clinicians to FDA-regulated outsourcing facilities (503Bs), limiting traditional pharmacies (503As) to compounding only after receiving a valid prescription for an individual patient, and placing a geographic restriction on an exception for emergency treatment. Physicians face very real logistical hurdles in providing timely treatment with personalized drugs not compounded by 503B facilities.
ASRS provided in-person testimony as well as formal written comments to the FDA regarding these draft guidance documents on compounding making the following key points:
Assure access to drugs without patient-specific prescriptions for in-office emergency treatment of conditions, such as fungal endophthalmitis, when such drugs cannot be obtained from 503B facilities.
Eliminate the one-mile restriction on where hospital compounding pharmacies can distribute compounded drug products without first receiving a patient-specific prescription.
ASRS urged the FDA to make these critical revisions in final guidance so that retina specialists can ensure appropriate emergency vision-saving treatment for their patients.
---
FDA Comment Letters
---
ASRS Testimony
---
Advocacy Timeline
Click blue links for information