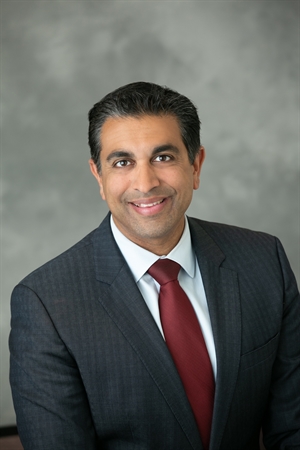 Rahul N. Khurana, MD, FASRS
Northern California Retina Vitreous Associates
2495 Hospital Drive
Suite #545
Mountain View, CA 94040
United States map
(650) 963-3460 office
(650) 963-3480 fax
https://www.ncrva.com
(650) 988-7480 home
---
Education and Training
College

Stanford University, Palo Alto, CA

Medical School

Duke University, Durham, NC

Ophthalmology residency

University of Southern California, Doheny Eye Institute, Los Angeles. CA

Retinal fellowship

Wilmer Eye Institute, Johns Hopkins, Baltimore, MD

Additional fellowship

University of Southern California, Doheny Eye Institute, Los Angeles, CA
---
Biography
Rahul Khurana, MD, is a Partner and President/CEO at Northern California Retina Vitreous Associates and a Clinical Associate Professor in Ophthalmology at UCSF Medical Center.

Dr. Khurana has published over 140 peer reviewed papers, involved in over 100 clinical trials, and won numerous national awards. Dr. Khurana's areas of expertise include retina, uveitis, and drug delivery. He has won research grants from Howard Hughes Medical Institute, Research to Prevent Blindness, and Fight For Sight. In 2007, Dr. Khurana was recognized by the American Medical Association as one of the top 51 emerging national leaders expected to make a strong impact on the future of medicine.

Dr. Khurana serves on Medical and Scientific Advisory Boards for both large pharmaceutical (i.e. Allergan, Genentech, Regeneron) and medical device (i.e. iScience Interventional) companies. He is involved with both scientific and management strategies in developing novel therapeutics for various retinal diseases (Age-related Macular Degeneration, Diabetic Retinopathy, Vein Occlusion, Uveitis).