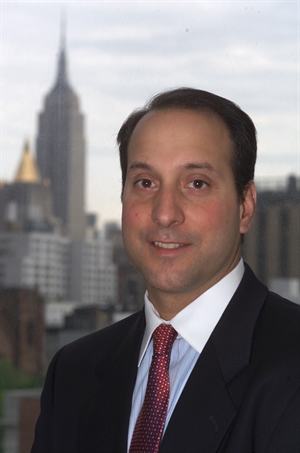 Ronald C. Gentile, MD
(212) 979-4120 (Office)
(516) 408-4900 (Office)

Gentile Retina - NYC
218 Second Ave
Suite 402 South
New York, New York 10003 , US map
http://gentileretina.com
Education and training
Retinal fellowship

Wayne State University, Kresge Eye Institute, Detroit, MI, USA

Ophthalmology residency

New York Eye and Ear Infirmary, New York, NY, USA

Internship

Columbia University Medical Center, New York, NY, USA
Biography
Ronald C. Gentile MD, FACS, FASRS is Clinical Professor of Ophthalmology and a vital component of the Retina Fellowship at the New York Eye and Ear Infirmary (NYEEI) of Mount Sinai. Dr. Gentile dedicates his time to clinical ophthalmic care, research, teaching, and humanitarian work. He is a retinal specialist and surgeon with expertise in diabetic eye disease, retinal vascular disorders, macular diseases, ultrasonography, UBM, retinal detachments and ocular trauma.

A Summa Cum Laude graduate of the School of Medicine at SUNY Downstate in Brooklyn, he completed his internship at Columbia Presbyterian Medical Center and his ophthalmology residency at the NYEEI. He performed his Retina Fellowship at the prestigious Kresge Eye Institute in Detroit, Michigan.

Dr. Gentile has been consistently listed as one of New York Super Doctors® and Best Doctors in New York" in New York Magazine, recommended by his peers. He has been and continues to be a principal investigator for many trials, devoted to scientific research. Some of these trials have resulted in the newest therapies used today that save the vision of thousands of patients worldwide. He has over a hundred publications, with many published in peer-review journals describing pathophysiological concepts, novel surgical techniques, and diagnostic tests for ocular diseases, helping him remain on the cutting edge while advancing his field.

Dr. Gentile serves as a reviewer for many scientific ophthalmic journals and is a member of the American Board of Ophthalmology, the American Society of Retina Specialists, and the New York Ophthalmological Society. He is past president New York Academy of Medicine, Ophthalmology Section and continues to be active within organized medicine. He has been a mentor to hundreds of young doctors and ophthalmologists, who he has helped train on both the art and science of medicine. He is also involved in leading humanitarian missions to Africa, Asia, and Latin America to help those in need.

---
Hospital appointments
The New York Eye and Ear Infirmary of Mount Sinai, New York, NY
NYU-Winthrop University Hospital, Mineola, NY