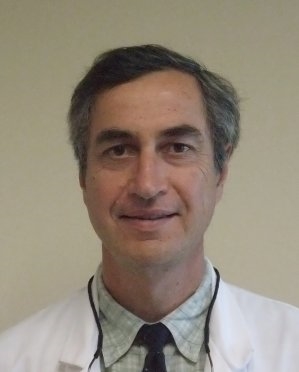 Paul Marius Beer, MD
---
Professional Affiliations
Academic Appointments
Professor, Albany Medical College
---
Education and Training
Retinal fellowship

LSUHSC-New Orleans, LSU Eye Center, New Orleans
---
Biography
Dr. Paul Beer received his B.S. degree from Columbia University in 1976, and his M.D. from SUNY Stony Brook in 1982. Completing an internship in internal medicine at Winthrop University Hospital in 1983, he continued with his ophthalmology residency at Long Island Jewish-Hillside Medical Center from 1983 to 1986. In 1986, he was awarded a prestigious vitreoretinal fellowship at Louisiana State University Eye Center in New Orleans, where he spent 2 years specializing in diseases and surgery of the retina and vitreous.



In 1988, Dr. Beer was appointed senior attending at Mary Imogene Bassett Hospital in Cooperstown, New York and joined the clinical faculty of Columbia University and Albany Medical College. Later, he joined the full time faculty of Albany Medical Center at the rank of Associate Professor and Head of the Vitreoretinal Division. After founding The Retina Office in 1999, Dr. Beer left the Medical College while resuming his position as Professor of Ophthalmology and Director of the Retina Division at Albany Medical Center, as of July 1 2002, when Dr. Beer has founded the Retina Consultants PLLC. Dr. Beer founded Z Lens LLC July 2011.



Dr. Beer has received three Teacher of the Year Awards, from the LSU ophthalmology residents in 1987, and the Albany Medical College residents in 1998 and 1999. In addition to his busy clinical practice and teaching activities, he has maintained an active research program and has presented his original, cutting-edge research results at many international vitreoretinal meetings. His research incorporates subretinal surgery, intravitreal drug administration and new treatments for diabetic retinopathy and macular degeneration, including being the first to bring photodynamic therapy for wet macular degeneration and a new surgery for central retinal vein occlusion to the capital region, where countless patients have benefited from his expertise. Dr. Beer and the Retina Consultants have brought to Albany the first anti-VEGF therapies for wet macular degeneration with both Lucentis (RhuFab), Macugen (Pegatanib) and other Phase I investigational drugs, the first bioerodable Posurdex dexamethasone implant for Central Retinal Vein Occlusions, and a Phase III injectable Triamcinolone Acetonide for Diabetic Macular Edema. Being a recipient of several research grants, he is the principal investigator on numerous national multi-center studies and a member of the fiver investigator committee evaluating new research protocols for the National Eye Institute sponsored Diabetic Retinopathy Clinical Research Network and has held positions on two other DRCR Comittees. Dr. Beer is the founder of The Retina Research Foundation whose mission is to support a dedicated Retina Research Center he opened in Slingerlands, New York last year in November. He is an active member of several professional ophthalmology societies, including American Academy of Ophthalmology and the American Society of Retina Specialists (formerly the Vitreous Society). Dr. Beer received the Merit Award in 2002 from the American Society of Retinal Specialists and the Senior Honor Award in 2005.