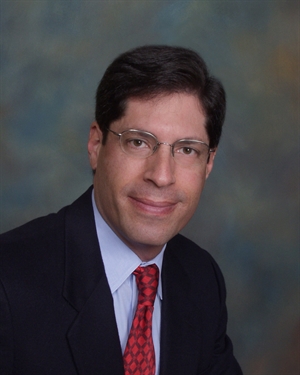 Larry Halperin, MD
(954) 776-6880 (Office)
(561) 394-6499 (Office)
(561) 737-1355 (Office)
(954) 452-4500 (Office)
(954) 894-7020 (Office)
(561) 501-5671 (Office)

Address #1
6333 N Federal Highway
Suite 300
Fort Lauderdale, FL 33308 , US map
Address #2
Retina Group of Florida
950 Glades Rd, #1-C
Boca Raton, FL 33431 , US map
Address #3
8190 Jog Road, #250
Boynton Beach, FL 33437 , US map
Address #4
1776 Pine Island Road
suite 312
Plantation, FL 33322 , US map
Address #5
4000 Hollywood Blvd
suite 190-N
Hollywood, Florida 33021 , US map
Address #6
2000 Palm Beach Lakes Blvd
suite 400
West Palm Beach, FL 33409 , US map
Address #7
6298 Linton Blvd
Building 2
Delray Beach, FL , US map
Address #8
1397 Medical Park Blvd
suite 240
Wellington, FL 33414 , US map
Address #9
601 University Blvd
suite 101
Jupiter, FL 33458 , US map
Address #10
1441 East Ocean Blvd
Stuart, FL 34996 , US map
Address #11
5901 Colonial Drive
suite 202
Margate, FL 33063 , US map
http://www.retinagroupflorida.com
Education and training
Retinal fellowship

Barnes Retina Institute, Washington University School of Medicine, St. Louis, Missouri

Ophthalmology residency

Washington University, St. Louis, Missouri

Internship

Graduate Hospital of the University of Pennsylvania, Philadelphia, PA

Medical School

University of Pennsylvania School of Medicine, Philadelphia, PA

College

Tufts University, Medford, MA
Biography
Lawrence S. Halperin, M.D.

Dr. Lawrence Halperin has practiced with the Retina Group of Florida for over 25 years. He has been honored as one of the "Best Doctors in America." Dr. Halperin is a national trustee of the Foundation Fighting Blindness and an editor for Retina Times, the official publication of the American Society of Retina Specialists.

A native of New Jersey, Dr. Halperin's interest in medicine was borne out of a lifetime passion for helping others. This singular focus has defined every step of his career. Dr. Halperin began his education with a major in Biology at Tufts University and earned membership in Phi Beta Kappa while becoming a Summa Cum Laude graduate. He earned his Medical Degree from the University of Pennsylvania. He graduated from the Barnes Hospital/Washington University Medical Center (St. Louis) Ophthalmology Residency. He received additional training as a Fellow in Retina and Vitreous Surgery and Disease at Barnes Hospital with the Barnes Retina Institute. While there, he was awarded the prestigious Heed Ophthalmic Foundation Fellowship. He is Board Certified by the American Board of Ophthalmology.

Dr. Halperin is a Voluntary Assistant Professor of Ophthalmology at the Miller School of Medicine at the University of Miami, and a Clinical Professor in the Department of Biomedical Science of Florida Atlantic University, in addition to his full-time medical practice. Dr. Halperin is a member of the American Academy of Ophthalmology, Association for Research in Vision and Ophthalmology, Club Vit (an invitation-only retina society) and is a Past President of both the Palm Beach and Broward Ophthalmological Societies. He was a special examiner for the American Board of Ophthalmology. Dr. Halperin held national leadership and board positions in the American Society of Retina Specialists, the largest retina society in the world, where he chaired key committees.

Dr. Halperin is a dedicated researcher and has served as principal investigator in more than 50 clinical research trials, has presented at medical conferences throughout the country, and has published forty-three medical journal articles and given one hundred presentations on retinal diseases. Dr. Halperin has served on the peer review board of five major medical journals.

Dr. Halperin has served the Ophthalmology community through extensive volunteer work, serving as a member of We Care and other organizations, which provide free care to the needy of the community. Dr. Halperin is proud of the fact that Retina Group of Florida remains true to the principle of providing care to anyone in need.

Dr. Halperin is also very active in the community, and serves as chairman of the Maimonides Society and a member of NextGen and the Foundation Board, all for the Jewish Federation of South Palm Beach County. He has been twice honored by the State of Israel Bonds as well as the Foundation Fighting Blindness and Hope for Vision. Dr. Halperin is very dedicated to his family and has been married to Debra for over 30 years, and together they have three children, Douglas, Katie, and Scott. His other interests include physical fitness, golf, skiing, travel, and reading.
---
Academic appointments
Voluntary Assistant Prof of Ophthal, U of Miami School of Med. 1993-present
Clinical Prof, Charle E. Schmidt College of Medicine, Florida Atlantic Univ, 2004-present
Hospital appointments
Imperial Point Medical Center, Fort Lauderdale, FL
Boca Raton Regional Hospital, FL
Boca Raton Outpatient Surgery and Laser Center
Holy Cross Hospital, Fort Lauderdale, FL