2019 5K Stride for Sight
7/28/2019 6:00 am – 7:30 am
---
Description
Register today to participate in 5K Stride for Sight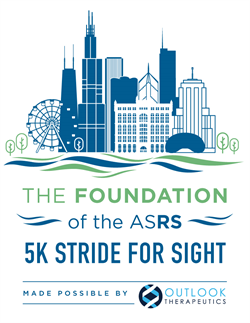 Sunday, July 28, 6:00 AM to 7:30 AM CST
The 5K Stride for Sight will take place at the ASRS 37th Annual Meeting.
This event is made possible by a generous contribution from Outlook Therapeutics.
Cost per person: $40 donation to the Foundation for the American Society of Retina Specialists until June 14. After June 14 the cost will increase to $50.
For more information contact Chayal Patel.
Please note that online registration is closed.