The Founders Award
To recognize excellence in vitreoretinal medicine, the American society of Retina specialists presents its Founders Award to individuals who have made major contributions to the advancement of vitreoretinal surgery, treatment, research, surgical instrumentation, and patient care.
The Founders Award was first presented in 1997 to honor the efforts of the founding members of the Society, Drs. Jerald A. Bovino, Roy A. Levit, and Allen Z. Verne, for their foresight, dedication, and leadership in establishing the Society as an open, democratic, worldwide organization dedicated to the advancement of vitreoretinal surgery and the study of vitreoretinal diseases.
The ASRS is proud to recognize the contributions of 21 ophthalmologists who, through their career contributions, truly define the word "Founder."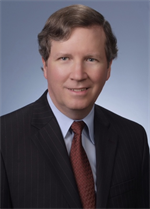 The 2017 recipient, John T. Thompson, MD, is Assistant Professor at the Wilmer Institute of the Johns Hopkins University, Associate Clinical Professor at the University of Maryland, and a Partner in Retina Specialists in Baltimore. He received his medical degree from Johns Hopkins University School of Medicine in 1980 followed by an ophthalmology residency and retina fellowship at the Wilmer Institute. He was assistant chief of Service at Wilmer in 1986 before going to the Yale University Department of Ophthalmology and Visual Science where he was the director of the Retina Section and Associate Professor. He returned to Baltimore in 1991 in private practice.
Dr. Thompson has served The American Academy of Ophthalmology in several areas. He has been director of Retina Subspecialty Day in 2007, chair of the Annual Meeting Program Subcommittee for Retina, Vitreous, Uveitis, and Intraocular Inflammation from 2010–2013, and councilor representing Maryland from 2009–2014. He received the American Academy of Ophthalmology Life Achievement Honor Award in 2009 and Secretariat Award in 2014. Dr. Thompson has been an examiner for the American Board of Ophthalmology since 2001 and became an advisor to the AMA Relative Value System Update Committee (RUC) representing ASRS in 2013. He was president of the Maryland Society of Eye Physicians and Surgeons from 2003–2004, president of the Baltimore City Medical Society in 2008, and president of the American Society of Retina Specialists from 2012–2014. He recently completed his term as president of the Foundation of The American Society of Retina Specialists and has become the Chair of the Council on Health Policy at ASRS in 2016. Dr. Thompson has been a co-author on more than 110 papers in peer-review journals or book chapters with a focus on vitreoretinal surgery. He is a member of the Editorial Boards of Retina, Ophthalmology, Ophthalmology Retina and Associate Editor of The Journal of Vitreoretinal Diseases.
Founders Lecture Honorees
1997 Steve Charles, MD
1998 Neil E. Kelly, MD and Robert T. Wendel, MD
1999 Eugene de Juan, Jr., MD
2000 Robert Machemer, MD
2001 J. Donald M. Gass, MD
2002 Harvey Lincoff, MD
2003 William S. Tasman, MD
2004 Manfred Spitznas, MD
2005 Stephen J. Ryan, MD
2006 Kirk H. Packo, MD
2007 Philip J. Rosenfeld, MD, PhD
2008 Alexander J. Brucker, MD
2009 Emily Y. Chew, MD
2010 Joan W. Miller, MD
2011 William F. Mieler, MD
2012 David W. Parke, II, MD
2013 Trexler Topping, MD
2014 Paul Sternberg, MD
2015 Richard F. Spaide, MD
2016 Carol L. Shields, MD
2017 John T. Thompson, MD