Advocacy & Practice Updates — Advocacy & Practice
SGR Repeal and Medicare Provider Payment Modernization Act of 2014 Update
February 27, 2014 -- Back to Retina Practice News
ASRS has joined other major medical organizations in supporting a long-awaited and hard-fought bipartisan bill to permanently repeal Medicare's fatally flawed SGR formula. The SGR Repeal and Medicare Provider Payment Modernization Act of 2014 (H.R. 1415/S. 2000), introduced in both chambers of Congress, is finally before Congress. This legislation would replace the sustainable growth rate (SGR) that has been in place since 2003, in addition to providing 5 years of positive updates.

Key Features of HR 1415/S 2000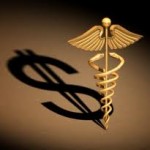 This final product is a significant improvement over current law and is the result of more than a year of intense effort to replace the SGR, which has plagued physicians and the Medicare program for almost a decade. Some of the most important features of the bill are:
Permanent repeal of the SGR, effective immediately
Modest, positive updates for physicians provided for 5 years
Preservation of the fee-for-service model
Consolidation of quality incentive and payment programs, reducing financial risk to practices from penalties
Funding provided for quality measure development by physician organization
Congress is working against a March 31 deadline, at which point the SGR formula calls for a 24 percent cut to physician payments.
Read the joint society letters sent to House and Senate leaders on February 10, 2014.
Update: Read the joint letters sent to House and Senate leaders on March 5, 2014.
For more information about the bills, please see the AMA's chart comparing the proposed legislation with current law and the 3 original committee bills.