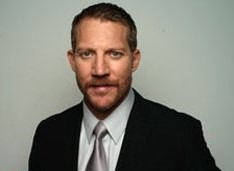 Ron P. Gallemore, MD, PhD
(310) 944-9393 (Office)

4201 Torrance Blvd.
Suite 220
Torrance, CA 90503 , US map
http://www.retinamaculainstitute.com/
Biography
Ron P. Gallemore, M.D., Ph.D.
Founder and Director
Internationally recognized clinician, scientist and surgeon

Dr. Ron P. Gallemore, Founder and Director of the Retina Macula Institute, is an internationally recognized clinician and a world renowned scientist and surgeon.

Dr. Ron P. Gallemore received his undergraduate from the University of California, Irvine (UCI), where he graduated with Magna Cum Laude Honors. He earned his medical degree from the University of California, San Francisco (UCSF), where he graduated with highest honors and was awarded the "star" of class distinction by the Dean of the Medical School. As a member of the elite Medical Scientist Training Program (MSTP), he also completed his Ph.D. in Neuroscience, focusing on the physiology and biophysics of retinal function. He then trained at the Jules Stein Eye Institute, UCLA, where he completed his residency while concurrently establishing and directing an internationally recognized retinal research laboratory. For more advanced training, he completed the prestigious vitreoretinal surgery fellowship at Duke University under Dr. Robert Machemer, the founder of modern vitreoretinal surgery.

Dr. Gallemore has been awarded some of ophthalmology's most prestigious awards, including the Heed and Knapp Fellowship Awards, the Dr. Charles Schepens Award and the Dr. Ronald G. Michels Fellowship Foundation Award, and was peer selected to receive the Jules Stein Eye Institute Alumni Research Award. In 2012, he was awarded the honorary Lifetime Achievement Award by the American Academy of Ophthalmology.

His research has been funded by the National Eye Institute, Research to Prevent Blindness, the Foundation Fighting Blindness, Fight for Sight, the University of California, and the National Science Foundation.

As a retina surgeon, Dr. Gallemore has performed over 15,000 surgical procedures and has helped develop new techniques. He has published more than 250 original articles, reviews, and book chapters, and has been an investigator in over 50 clinical trials.

Dr. Gallemore is also known for his athletic achievements including six 32-Mile Open Ocean Catalina Marathon Paddleboard Races, finishing in the top 20, the Molokai to Oahu 32 mile Open Ocean World Championship Paddle Board race in both the prone and stand-up divisions, considered the most challenging channels in the world, and numerous triathlons. He is fluent in Spanish and also enjoys surfing, golf and salsa dancing. He won the US Open Salsa Championship with his wife, Esmeralda, as his partner. They have 2 children together, Ron Jr. and Giavanni Laurette.