Business of Retina Sponsors
Premier Sponsors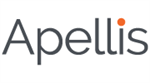 Apellis Pharmaceuticals
https://apellis.com/
Email: info@apellis.com

Apellis is a global biopharmaceutical company that leverages courageous science, creativity, and compassion to lead the development of therapies that target the complement system with the goal of slowing progression of Geographic Atrophy. Apellis is committed to addressing the unmet medical needs of patients and eye care professionals worldwide.




Cardinal Health
www.cardinalhealth.com/acuity
Phone: 800.768.2002

Cardinal Health Acuity™ GPO is a group purchasing organization focused exclusively in retina, offering competitive contracts for a full portfolio of products, tailored technology solutions and personalized support to thrive into the future. Acuity GPO's exclusive distributor is Metro Medical, providing specialty pharmaceuticals and medical-surgical products nationwide.




EyePoint Pharmaceuticals
Don Manser, dmanser@eyepointpharma.com, 856-287-5858
Bryce Werner, bwerner@eyepointpharma.com, 360-280-3520
https://eyepointpharma.com/
EyePoint Pharmaceuticals, Inc., is a pharmaceutical company committed to developing and commercializing innovative therapeutics to help improve the lives of patients with serious eye disorders.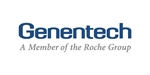 Genentech
Email: genentech_ophtha-d@gene.com

Genentech, a member of the Roche Group, has more than 40 years of experience in the field of biotechnology. Genentech is researching and developing new treatments for people living with a range of eye diseases that cause significant visual impairment and blindness, including wet age-related macular degeneration (AMD), diabetic macular edema (DME), diabetic retinopathy (DR), geographic atrophy (GA), and other retinal diseases. To learn more, visit https://www.ophthalmologyvision.com/
Standard Sponsors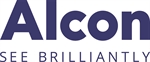 Alcon
https://professional.myalcon.com/vitreoretinal-surgery/
Company contact: Michael Lee, Director, US Surgical Retina Marketing
Alcon, the global leader in eye care, offers the broadest portfolio of Surgical and Vision Care products to enhance sight and improve lives. Visit www.alcon.com.



Allergan an AbbVie Company
https://www.allerganeyecare.com/
Contact: Harry Davis

At Allergan Eye Care, our goal is to protect and preserve vision. It's not just what we do─it's who we are. We've been creating innovative products and services for our providers and patients for over 70 years, and we continue to push the boundaries of what's possible in eye care each and every day.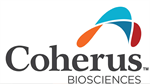 Coherus BioSciences, Inc.
Phone: 800.794.5434
www.coherus.com

Coherus BioSciences is a leading global biologics company committed to improving patient lives by expanding access to important, cost-effective medicines and delivering significant savings to the U.S. healthcare system through high-quality biosimilars. Approved through a rigorous FDA process, biosimilars have proven clinical application and the potential to reduce healthcare costs. Founded in 2010 and headquartered in Silicon Valley, CA, Coherus is composed of a team of subject matter experts with deep scientific development and commercial experience in originator products as well as biosimilars across a range of therapeutic areas. A BLA for CHS-201, a proposed biosimilar of Lucentis® (ranibizumab), is currently under review by the FDA with a target action date of August 2022. For additional information, please visit www.coherus.com.



CuraScript SD
https://curascriptsd.com/
Phone: 877.599.7748
Email: Customer.Service@curascript.com

CuraScript SD provides integrated delivery solutions for the safe & efficient distribution of specialty pharmaceuticals & associated medical supplies. We've been caring for those who care for more than a quarter of a century by supplying biologics, branded drugs, generics, vaccines, infused medications and ancillary supportive care products to a wide range of medical providers.




Pine Pharmaceuticals
https://pinepharma.co/BOR2022
Contact: Diana Mulholland, Director of Development
Email: sales@pinepharmaceuticals.com

Pine Pharmaceuticals is a family-owned 503B outsourcing facility that specializes in compounded and repackaged preparations. As a best-in-class partner, Pine Pharmaceuticals is committed to meeting the FDA's stringent cGMP requirements while supporting vision specialists, ASCs, and hospitals in delivering the best possible care to their patients.



Regeneron
www.regeneron.com
Email: Medical.Information@regeneron.com

Regeneron is a leading biotechnology company that invents life-transforming medicines for serious diseases. Founded and led for over 30 years by physician-scientists, our unique ability to repeatedly translate science into medicine has led to numerous FDA-approved treatments and product candidates in development. Visit www.Regeneron.com to learn more.