Advocacy & Practice Updates — Advocacy & Practice
ASRS Urges Congress to Protect Patient Access to Compounded Drugs
December 23, 2014 -- Back to Retina Practice News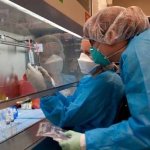 FDA Pharmacy Compounding Advisory Committee roster continues to create challenges
Earlier this month, the Society delivered a letter to Capitol Hill expressing our concerns with the US Food and Drug Administration's (FDA's) implementation of the Drug Quality and Security Act (DQSA) and its potential impact on patient access to compounded drugs.

Patient-specific prescription requirements hinder access to care
Signed by ASRS, the American Academy of Ophthalmology (AAO), and several other societies, the letter described the challenges that retina specialists and others have experienced in ensuring access to compounded drugs over the last year. In particular, the letter focused on problems associated with accessing drugs ordered without a patient-specific prescription and administered in a healthcare setting for "office use."

FDA appears to be acting beyond DQSA's intent
In the letter, we informed Congress of the unnecessary constraints the FDA has imposed that go beyond what the law required—and likely go beyond Congress' intent when it passed the DQSA. We highlighted that the DQSA was not meant to limit repackaging and that, based on several comments in the Congressional Record, Congress intended for the FDA to continue allowing repackaging.
Still, the FDA is limiting access to repackaged drugs by requiring patient-specific prescriptions or prohibiting pharmacists to engage in repackaging altogether.

Confusion abounds over FDA requirements
These and other FDA requirements have restricted patient access to important medications and have created confusion for state pharmacy boards, providers, pharmacists, and patients. We hope this letter will encourage Congress to help ensure access to repackaged compounded drugs by influencing the FDA to stop overreaching its authority.


FDA advisory committee on compounded pharmacy roster excludes ophthalmology
Late this month the FDA announced the members that will sit on its Pharmacy Compounding Advisory Committee, which will provide guidance and recommendations to the agency on drug compounding issues under sections 503A and 503B of the Federal Food, Drug, and Cosmetic Act. While the committee is composed of 12 core voting members, the Commissioner of Food and Drugs did not select a member of the ophthalmic community to participate but did include an industry representative from Regeneron.
ASRS is significantly concerned by the lack of an ophthalmic specialist on the committee and is working with the AAO to ensure that you have representation on the advisory committee. Watch for updates from ASRS with additional information on our efforts.