Advocacy & Practice Updates — Advocacy & Practice
Retina Specialists Preparing for Transition to ICD-10
February 27, 2014 -- Back to Retina Practice News
Based on members' responses to the ASRS 2014 Practice Management e-Survey, "Preparation for CMS Mandates and Interest in ASRS Guidance & Resources," in the field from February 13 to 21, nearly 75 % of retina specialists are preparing for ICD-10 transition, with 55 % saying they were "very likely" to be ready to submit ICD-10 transactions by October 1. Nearly 35 % have already started training staff while nearly half of respondents plan to begin training in the second and third quarters of 2014 for the October 1 deadline. We anticipate that despite preparations, some practices will have significant delays in payments due to problems with CMS receiving correctly formatted claims.

Tips for ICD-10 preparation
Organize the implementation effort
Appoint a project manager who is familiar with or will become familiar with the ICD-10 requirements.
Establish an implementation schedule.
Set a budget for the work.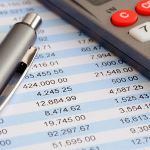 Identify necessary system changes
List all work processes and electronic systems such as EMR, billing and reporting components, that use ICD-9 and will need to be updated to accommodate ICD-10 changes.
Document any potential workflow changes.
Communicate with your payers, clearinghouses and vendors to determine their system readiness and ask what they're doing to prepare for the transition.
Ask your payers if there are any contractual changes regarding coding specificity that could affect how you process claims.
Check with your IT vendor to determine if there will be hardware upgrade costs.
Participate in vendors' webinars and training sessions to understand the impact of ICD-10 on the existing system.
Implement system and/or software upgrades.
Schedule upgrades
Establish a master calendar for when each vendor will update your system.
Test the use of ICD-10 codes within your systems and correct any identified issues.
Update internal processes.
Determine the training needs of your staff and conduct staff training.
Test, Test, Test - Before the October 1, 2014 deadline, make sure to test your transaction submissions with your vendors, payers, and clearinghouses to make sure everything is going smoothly.