February 2014

February 2014: Volume 1, Number 2

---

FDA Issues Some Guidance Related to the Drug Quality and Security Act: Long-Term Availability of Avastin Remains Uncertain
On November 27, 2013, President Barack Obama signed into law the Drug Quality and Security Act. The law aims to improve the safety of compounded drugs and clarifies the United States Food and Drug Administration's (FDA) oversight authority, giving the FDA significant discretion in deciding how repackaged products and drugs produced by traditional compounders for office use will be handled. << READ MORE
---
SGR Repeal and Medicare Provider Payment Modernization Act of 2014 Update
ASRS has joined other major medical organizations in supporting a long-awaited and hard-fought bipartisan bill to permanently repeal Medicare's fatally flawed SGR formula. The SGR Repeal and Medicare Provider Payment Modernization Act of 2014 (H.R. 1415/S. 2000), introduced in both chambers of Congress, is finally before Congress. This legislation would replace the sustainable growth rate (SGR) that has been in place since 2003, in addition to providing 5 years of positive updates. << READ MORE
---
Retina Specialists Preparing for Transition to ICD-10
Based on members' responses to the ASRS 2014 Practice Management e-Survey, "Preparation for CMS Mandates and Interest in ASRS Guidance & Resources," in the field from February 13 to 21, nearly 75 % of retina specialists are preparing for ICD-10 transition, with 55 % saying they were "very likely" to be ready to submit ICD-10 transactions by October 1. Nearly 35 % have already started training staff while nearly half of respondents plan to begin training in the second and third quarters of 2014 for the October 1 deadline.
We anticipate that despite preparations, some practices will have significant delays in payments due to problems with CMS receiving correctly formatted claims. << READ MORE
---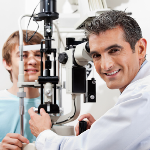 The Ins and Outs of Patient Assistance Programs
Patients with chronic retinal diseases like AMD often can't afford their co-pays for injectable prescription drugs. Privately insured patients, including those who purchase insurance through Obamacare's insurance exchanges, can seek assistance either directly from pharma-sponsored programs or from independent programs. << READ MORE
---
Register for the 16th Annual Practice Management Issues Seminar
April 26-27, 2014, Four Seasons Resort, Dallas, Texas

The ASRS Practice Management Issues Seminar is designed for retinal physicians and administrators of vitreoretinal practices to learn the business principles necessary to run their clinical practices in an increasingly complex medical environment.
This popular course has been sold out for the last three years.
Registration for this event is closed.
Some content on this page is restricted to access by members only.