2016 PAT Survey Yields 1036 Responses
No PAT Survey
There is no PAT Survey on record for your group. Please try again at a later time.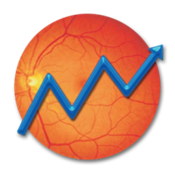 ASRS Preferences and Trends (PAT) Survey Editor Thomas W. Stone, MD, is grateful to all who participated in the 18th annual PAT Survey. Thanks to you, we have exceeded our target of 1000 responses.
Nearly 40% of ASRS members completed the 2016 PAT Survey.
Since 1999, the ASRS PAT Survey has provided a yearly snapshot of our members' preferences on a wide range of medical, surgical, and socioeconomic topics. And because the survey repeats key questions from year to year, we can also track significant trends in retina practice patterns.
See the 2016 PAT Survey results >