Take the 19th Annual PAT Survey
The 2017 PAT Survey is open!
Take the survey » Already started? Sign in to access your survey
By pressing "Take the survey" you agree to the PAT Survey Policies and Guidelines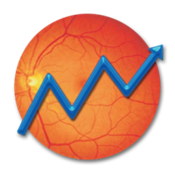 Your Opinions Count
How do your practice patterns compare with those of your ASRS colleagues in the United States and around the world? It's easy to find out—take the 2017 Preferences and Trends (PAT) Survey.
Since 1999, the ASRS PAT Survey has measured our members' preferences on a wide range of medical, surgical, and socioeconomic topics.
You can take the PAT Survey from your smartphone, tablet, or computer whenever and wherever it's most convenient for you.
Your ASRS member username and password will give you instant access to the PAT Survey. And if you don't complete the whole survey in one session, you can come back to it as often as you'd like.

See how your answers compare
Want to see how your ASRS colleagues answered the PAT Survey questions? As soon as you complete the survey, you get real-time results showing how your answer to each question compares with those of everyone who has taken the survey. Final results will compare US and international ASRS members' responses to each question.
New: Imaging and Technology section
Are you thinking about adding OCT angiography to your practice?
Do you monitor your AMD patients with a web-based, at-home monitoring device?
The PAT Survey has just added an Imaging and Technology section to help you see how your ASRS colleagues are using new technology.
Tracking key trending data
In addition to providing a yearly snapshot of retina specialists' preferences, the PAT Survey collects longitudinal data allowing us to track significant trends in retina practice. The 2017 final survey results will include trending data on how ASRS members' preferred treatment approaches have changed over the past several years.

Survey results will be released in August
PAT Survey Editor Thomas W. Stone, MD, will present the 2017 final survey results at the ASRS 35th Annual Meeting, August 11-15, in Boston. A PAT Survey supplement—with complete 2017 survey results, trending data, and a roundtable discussion—will also be mailed as a supplement to the fall Retina Times.
Remember, the greater the response, the more robust the data.